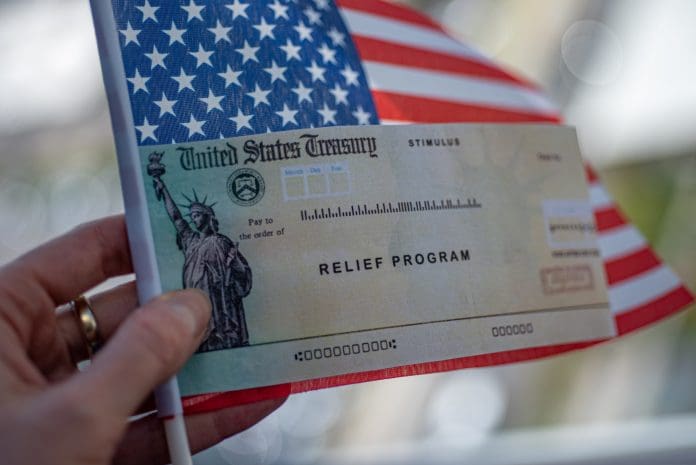 Starting in 2022, American states have generously given us billions of dollars by way of inflation relief to residents. While the stimulus checks have not been as generous as the federal payments, they have come at a crucial period as Americans struggled with record-high prices.
Even as consumers across the nation felt the squeeze of rising prices fuelled by inflation, 20 states sent out various forms of inflation relief stimulus checks. While most were one-off payments, some like New Mexico and California have since the pandemic sent out multiple rounds of payments since.
In New Mexico, the relief was issued through two tax rebates spread over three separate stimulus checks. The latest round of payments went out in August last year. And more payments are on the way in 2023.
The New Mexican government realized early on that residents desperately needed money to counter the effect of inflation and worked quickly to send out those rebates and relief payments into their hands. This was revealed in a press release by the Taxation and Revenue Secretary of New Mexico, Stephanie Schardin Clarke in July last year.
By August 15, around 2.4 million rebate stimulus checks went out to residents. For those who failed to get their payments, their administration gave an extension till 2025.
The Initial Series Of New Mexico Stimulus Checks
The New Mexico inflation relief stimulus checks are the result of two distinct pieces of legislation. The first was passed at the regular session of the state legislature while the second was approved at a specially called session.
Advocates of the relief said that such relief proved crucial during the second and third quarters when inflation was at its peak and touched four-decade-old records. The money was especially vital for women, parents, and Black and Hispanics, the communities most affected by the economic downturn during and after the pandemic, and also the highest inflation that followed in 2022.
The effect of the pandemic can be felt to this day and prices remain much higher in comparison to the pre-pandemic period.
The July rebates went out to filers who filed their New Mexico state income tax returns for 2021 and also met certain guidelines.
Married couples with an Adjusted Gross Income of $150,000 and below, and filing jointly received $500. Married couples filing separately and individual taxpayers with an Adjusted Gross Income of $75,000 or below received a stimulus check worth $250.
The July rebates were the first of the three payments that New Mexico residents received in 2022. The payments were spread over two months in June and August.
Taxpayers Did Not Have To File For New Mexico Stimulus Checks
Filers in New Mexico had to do little to receive the rebate. The Taxation and revenue department of the state ensured that the stimulus checks went out automatically to taxpayers who had filed their state income tax returns for 2021.
Residents who provided information about direct deposit while filing their income tax returns for 2021 received their payments directly to their accounts. The rest received their stimulus checks through mail sent through the US Postal Service.
Rebates were available to filers regardless of whether they had filed their returns using an Individual Tax Identification Number (ITIN) or a Social Security number. This helped the sizable immigrant population in the border state of New Mexico avail of the stimulus checks. They were among the hardest hit by the population. Immigration documentation was not required for those having an ITIN number. The way the New Mexico stimulus checks were structured gave full access to the broadest array of state residents.
Even Non-Filers Received The New Mexico Payments
The state even allocated $20 million for economic relief payments that went out exclusively to residents who did not file their state income tax returns as they had income that was below the minimum stipulated for filing income tax returns.
This amount was distributed on a first-come, first-served basis to low and moderate-income households who are not required to file owing to their low income.
These payments were $500 for single individual filers or married couples filing separately, and double that for married couples filing joint income tax returns. Experts called the solution creative and said that the southern state undertook a task that ensured that the relief went to a maximum number of people, especially to people who were most affected by the pandemic and the record inflation that followed.
The application for the $20 million fund has been stopped as the fund was expended. But people can continue to receive tax rebates by filing a New Mexico personal. But the final date for filing the 2021 income tax return was May 31 this year.
For those residents of New Mexico who have not received their stimulus checks despite filing their 2021 state income tax returns, they can contact the Department of Taxation and Revenue at 1-866-285-2996.
New Mexico Residents Received Other Forms Of Tax Relief
The economic relief stimulus checks and tax rebates given by the New Mexico government are just a part of the large reform in taxation that was enacted by the administration. The tax cuts went into effect. in July last year and included refundable Child Tax Credit that gave each child up to $175. Retirees from the armed forces received a 5-year income tax exemption. Most Social Security income for New Mexico residents is also exempt from state income tax.
The administration has also initiated a reduction in the gross receipt tax rate for residents which is as much as 5%.
All these come on top of the expansion last year of the Low Income Comprehensive Tax Rebate of the state and the Working Families Tax Credit.
Tax policies are often ignored despite their ability to better support families, especially those with children. But the recent taxation reforms in New Mexico have led to significant structural reforms and have offered targeted relief to residents of New Mexico.