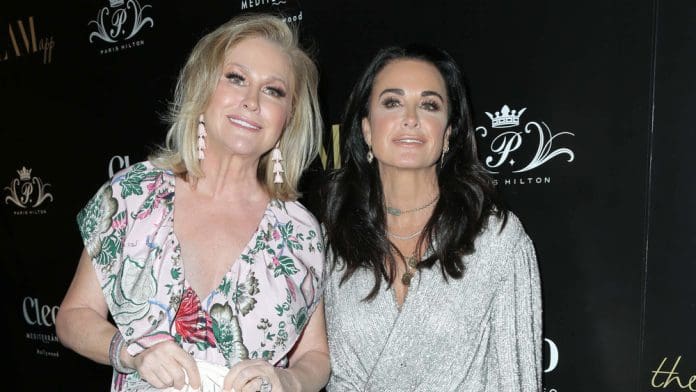 Her sketchy Instagram story is throwing the fans off the track. She has been feuding with her sister Kyle Richards for a while now. Later Kathy Hilton mentioned in a solo interview how she had joined the reality show because of her family. She wanted to stay close to the Richards. Kyle Richards recently shared they are officially parting ways, and this suspicious story comes right after their announcement.
She shared a quote saying silence is powerful, even after knowing so much about how one should keep quiet. Perhaps, she is referring to herself. Thus, she is trying to prove her sister innocent. Kyle Richards has struggled with addiction in the past, and it's just been a year since she has been sober. Many believe she might have been the reason behind her divorce.
Kathy Hilton And Her Politics Are Unpredictable
She joined the real housewives of Beverly Hills because she wanted to stay close to her sister. Kathy Hilton knew that her sister Kyle Richards was struggling with her marriage. Thus she wanted to be supportive. After joining the RHOBH, she crushed the rumor of a feud with her sister. Mauricio Unmasky has been supportive of Kyle regardless of anything.
Kyle Richards is getting divorced after 27 years of married life. She shares three children with Mauricio Unmansky. They separated long ago yet managed to stay under the same roof. They both have been figuring out what to do with their family. Moreover, how to share custody and other parental pedagogy.
This April, Kyle Richards's husband shared and gave insight into how they are not divorcing. Now Kathy Hilton's interference seems like a pinch of rubbing salt in the wound. Fans were not liking her involvement lately in the decision of the couple. Kathy Hilton, Kyle Richards, and Kim Richards reunited at Kim's daughter Whitney's bridal shower.