When the nation shut down totally following the declaration of a complete lockdown in the first quarter of 2020, millions of Americans living paycheck-to-paycheck were suddenly left staring at the prospect of abject poverty. They lost their source of income and with a total shutdown of the economy, other avenues of income were also closed. In such a situation the stimulus checks were the only source of immediate succor.
The stimulus checks also proved to be the most effective means of ensuring that people had food on the table, did not default on their credit payments, and were able to pay their utility bills and home rents.
But with stimulus checks and other forms of federal support measures drying up by the end of 2021, people have been forced back to the same situation they faced in the first quarter of 2020. The high inflation rate has led to a situation where people are facing negative earnings. Despite an increase in wages, people are discovering that they have less purchasing power than they did before the pandemic as inflation has eaten into their earnings.
While wages across sectors have seen a general increase of 5%, considered healthy in normal times, the record inflation that continues to hover around the 8.5% mark has led to negative growth in earnings.
With federal funds out of reckoning, at least before the midterms, it has been left to the states to did into their resources to support their residents in a crisis.
More States Initiate Process To Send Stimulus Checks To Residents
Moving into August 2022, the number of states supporting residents has moved past the dozen mark and as many as 16 states are sending out stimulus checks to residents or are in an advanced stage of completing the process.
The latest to join the list are California and Florida, the last a surprising entrant to the list, considering that Governor Ron DeSantis has been a staunch opponent of any stimulus check measure. The 2024 presidential hopeful and a staunch Trump loyalist has even blamed the third stimulus check, the economic impact payment sanction by President Biden under the American Rescue Plan Act for the present inflationary pressure.
Golden State Stimulus Check
California is providing one of the most generous support for families and individuals hit hard by the high inflation figures which is hovering just below double digits for almost 6 months.
Families earning below the $150,000 as joint filers and reporting one dependent will get as much as $1,050, with $350 going out to each member. A second dependent is not eligible for the stimulus check payment in all cases.
For individual filers earning below $75,000, the stimulus check works out to $350 plus another $350 if the filer declares one dependent.
The stimulus check from the scheme announced by Gov. Gavin Newsom is open even for joint filers earning up to $500,000 and individuals earning up to $250,000. But the amount is lesser with $200 for each filer plus another $200 for a dependent. So the maximum under this slab works out to $600 for joint filers and $400 for individual filers earning up to $250,000.
Overall an estimated 23 million residents will get the inflation relief payments and they should be receiving them by the last quarter of this year. there are other criteria people need to meet to receive the payment including tax deadlines and residency requirements.
Unlike the Golden State Stimulus Check, which required people to report earnings to be eligible for the payment, under the Middle-Class Tax Refund, even people who are on public assistance and reported zero AGI will qualify for a payment.
People who rely exclusively on social security or disability as their income and therefore have a nil CA AGI in 2020 will still receive the maximum for individual filers of $350 per eligible person.
Florida is sending out stimulus checks to a limited number of residents. Around 59,000 residents with kids will receive the $450 'inflation relief' stimulus check, though Gov. DeSantis would prefer to drop the stimulus check tag to his payments.
But he had to dip into the Rescue Plan funds sanctioned by President Biden to send the payments to offset the impact of the surge in inflation and help them buy supplies for the upcoming school year.
The relief payments are one-off and families must meet one of the following qualifications as on July 1 to qualify for the support. The Dept. of Children and Families in Florida has informed that to qualify one must be a foster parent, a relative caregiver, or a non-relative caregiver.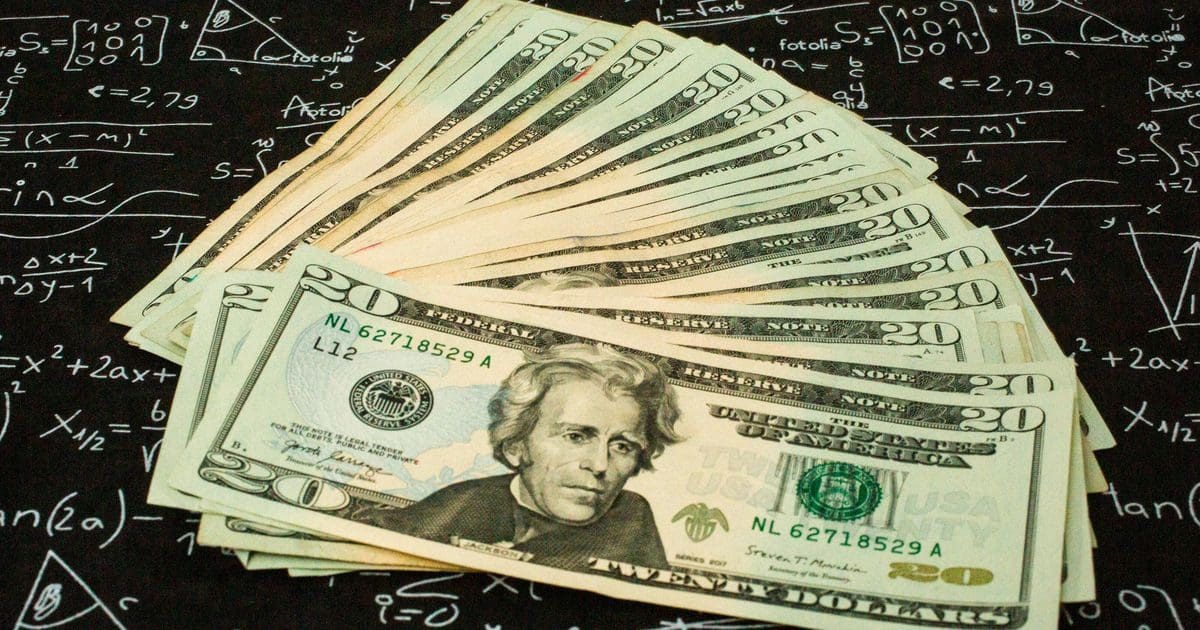 Families who are receiving cash assistance under welfare, officially known as the Temporary Assistance for Needy Families, and families who are part of the Guardianship Assistance Program, will also receive the payment.
The payments will be supported with $35.5 million from the ARPA funds. DeSantis said that such funds would revert to the federal administration if unused, though that is more than a year away.
The Colorado Cash Back Bill will enable state residents to collect a $750 stimulus check as individual filers and double that as joint filers. The Centennial State is giving support to almost all taxpayers. Senior official Sarah Barnes of Children's Campaign, a Colorado advocacy group, said that the combination of the economic downturn caused by the pandemic and the record inflation has severely affected residents. She said that direct payments were one impactful way to send immediate support to families and individuals in the state.
The cashback program presently being mailed to residents was posted through an amendment made to the Taxpayer's Bill of Rights (TABOR). This state law requires the state government to return all excess tax revenue above a certain percentage. These revenues are returned through a reduction in the tax rate of the state's income, which is temporary. It is also done through compensation to counties for senior homestead exclusion.
Other states sending out inflation payments include Delaware, which is allowing a one-off payment of $300 to adult residents. Georgia is allowing $250 to individual filers and double that to joint filers. Hawaii has approved a refund of $300 to residents earning below $100,000 and $100 to those earning more than that amount.