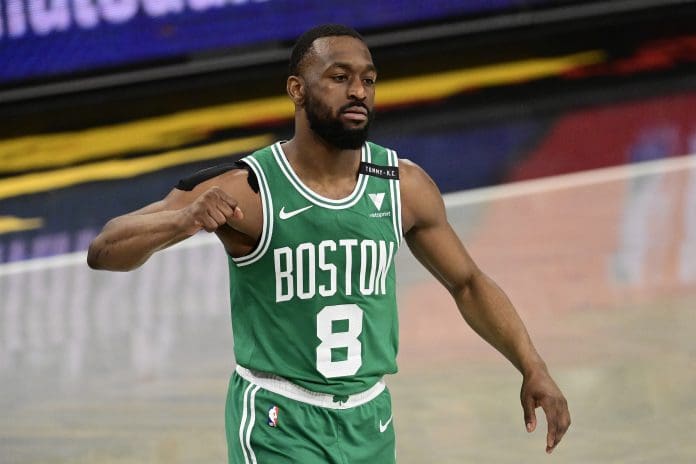 Boston Celtics forced their way to a win in Game 3 of the NBA Finals.
Boston Celtics' 16-rebound edge on the glass is evidence of a forceful response to the Golden State Warriors' blowout victory in Game 2, while Jaylen Brown, Jayson Tatum, and Marcus Smart combined for 77 points in a 116-100 victory. 
The Celtics take a 2-1 lead in the series ahead of a home Game 4 on Friday at 9 p.m. ET.
Steph Curry Lead The Warriors Against The Boston Celtics
Stephen Curry led the Warriors with 31 points in defeat before leaving with an apparent foot injury with two minutes left in the fourth quarter. 
Golden State does not anticipate updating his status until Thursday. Klay Thompson added 25 points in a bounce-back game for Golden State. Draymond Green, whose intensity propelled the Warriors to victory on Sunday, fouled out with two points and four rebounds in 35 minutes.
"I was soft," Green said plainly after the loss.
If ever there was a doubt the Celtics would match the energy the Warriors brought in Game 2, Boston answered it in the opening quarter. Led by a reinvigorated Robert Williams III (10 rebounds, eight points, four blocks, three steals), the Celtics outrebounded the Warriors 16-3 in the first eight minutes, grabbing as many offensive rebounds as Golden State had altogether. Brown attacked Green off the dribble and rose over him from the perimeter, scoring 17 of his 26 points on 6-for-9 shooting (3-4 3P) in the first quarter.
Boston Celtics netted five straight and pushed the lead back to 12 at the break. It should have been more. The Celtics scored 68 points on 57% shooting from the field and 44% accuracy from deep through the first 24 minutes, but turnovers continued to plague them, as the Warriors scored 14 points off their eight miscues.