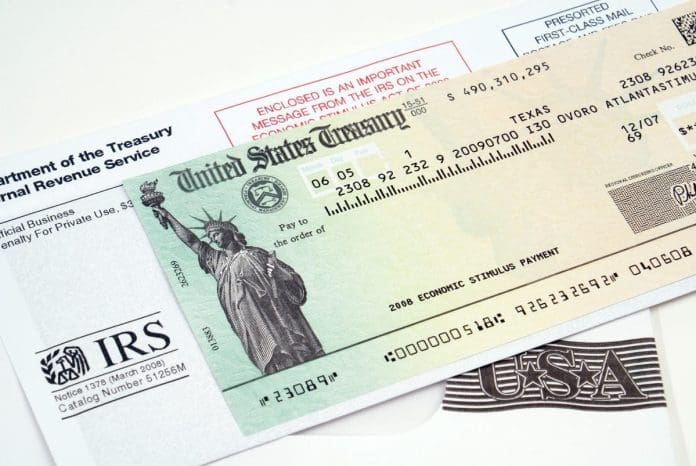 Residents in several states could be entitled to another round of stimulus checks even as the tax-filing deadline passes. It has been more than a year since the last round of stimulus checks, the Economic Impact Payments, were paid to eligible citizens.
The last round of federal stimulus checks was stopped in December, but some people are still eligible for payments under the third round of payments. Parents of children born in 2021 will get the full amount of $1,400 provided they fulfill the income criteria.
Individual states too have enacted laws to send stimulus checks to sections of their citizens, those still hurting from the economic downturn caused by the pandemic.
Georgian Gov. Brian Kemp enacted legislation to provide residents of the state with an extra stimulus check after they file their returns. HB 1302 will enable those who have filed their returns for the previous two years to get a one-time stimulus check, credited to their bank accounts.
Married Couple Will Get A $500 Stimulus Check In Georgia
The statement from the Governor's office states that once filers have sent their 2021 returns, the state revenue department will give out the extra credits. Eligible individuals will get a $250 check while married couples are eligible for double that.
A tax filer who is the household head will get a $375 stimulus check. Governor Kemp released a statement that governments that earn more have a duty to return the money to their taxpayers.
Similar legislation is also in place in Indiana with Eric Holcomb, the governor, announcing that eligible residents will receive an automatic refund after they file their returns for 2021.
Around $545M will be refunded to 4.3M taxpayers through both direct deposits and paper checks.
Residents of New Mexico could also get a rebate worth between $250 and $500 against their income tax returns, depending on their marital status.
New Jersey residents could get tax rebates worth $500 after they file their returns for 2021. Gov. Phil Murphy and the legislature approved a $500 rebate against taxes to around a million families.