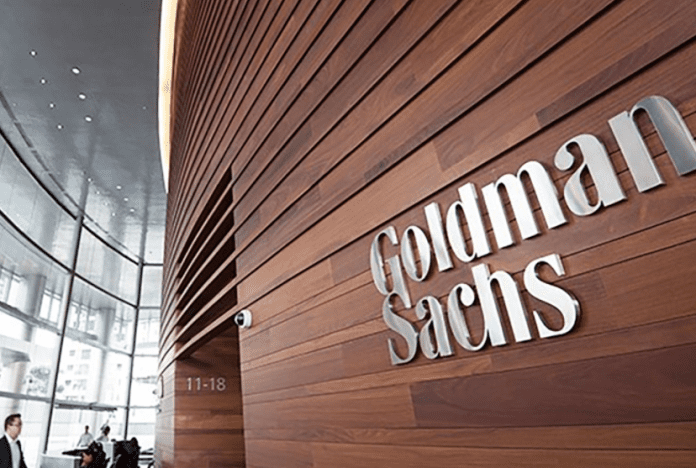 Billionaire Alan Howard founded a cryptocurrency trading platform that has attracted funds from leading investment bankers of Wall Street. Other than Sachs, Barclays, Dawn Capital, Commerzbank, and Galaxy have invested in Elwood Technologies.
The cryptocurrency trading platform is a collaboration between traditional financial institutions and crypto-native funds. The financing led by Goldman Sachs put a value of over $500M on the 6-year-old company. One of the investors, Galaxy Digital Holding Ltd, is a crypto merchant bank headed by billionaire Michael Novogratz.
The Alan Howard hedge fund also received participation from Chimera Ventures, Digital Currency Group, Galaxy Digital Ventures, and Flow Traders.
Elwood provides low-latency connectivity to leading crypto exchanges around the world and low-latency connectivity. It also provides deep liquidity through a single API.  Other services include full analytics and reporting, and dedicated customer support.
Investment In Elwood Part Of Goldman Sachs Continue Commitment In Digital Assets
Mathew McDermott, who heads Goldman Sachs's digital assets wing said that their investment in Elwood strengthens their continued commitment to digital assets and he said they looked forward to a deeper partnership to expand their capacities.
Earlier in January Goldman Sachs had forecasted that Bitcoin could hit a valuation of $100,000, though that happening seems a distant possibility at the moment as the market was routed in this quarter. Despite the deep setbacks, the participation of leading traditional bankers like Goldman Sachs gives confidence that institutional demand for digital assets will continue to rise in the future.
Elwood has released a statement that the recent drop in the cryptocurrency market notwithstanding, traditional financial establishments including banks and hedge funds have evinced a strong interest in cryptocurrencies.
The funding round in Elwood was agreed to by Goldman Sachs and other funds before the current drop in the crypto marketplace, which saw around 15% of the total market capitalization being wiped out.
Goldman Sachs' funding in Elwood marks a deeper expansion by the bank into cryptocurrencies and other assets. It was the first bank to offer loans in May backed by Bitcoins to Coinbase, the crypto exchange. It has for long evinced interest in the space and had even referred to the Metaverse and digital sets as 'mega-trends'.