After several failed attempts last year, Iran's Islamic Revolutionary Guard Corps (IRGC) is said to have successfully launched a military satellite into orbit. This is Iran's first time, it had two failed satellite launches last year, as well as a mysterious explosion that destroyed a satellite launch vehicle.
If the success of the satellite "Nur" is verified, then tensions between Iran and the US might increase. The satellite is said to have reached an orbit of 425km (264 miles) after being carried by a three-stage Qased launcher. 
Soon after this story spread, Trump tweeted saying that the US Navy is to shoot down an Iranian ship that might try to harass them at sea. A week ago the US had reported 11 IRGC Navy vessels bullying six US Navy and Coast Guard ships.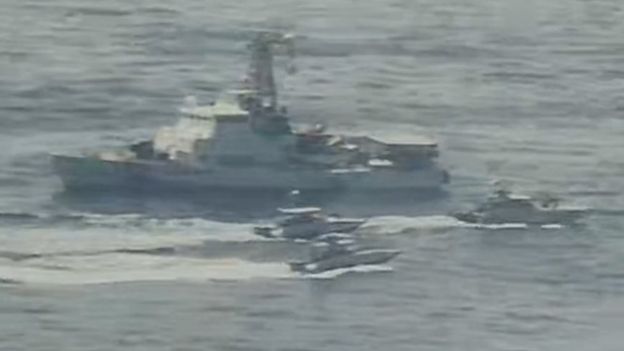 نخستين تصوير از پرتاب موفق اولين #ماهواره_نظامي_جمهوري_اسلامي_ايران pic.twitter.com/avi0cRieAx

— خبرگزاری صداوسیما (@iribnewsFa) April 22, 2020
The countries that came close to war in January, are still at each other's throats. An Iranian spokesperson replied to Trump's tweet saying that the US was selling a "Hollywood version" of events. 
Iranian Telecommunications Minister Mohammad Javad Azari Jahromi said that the Aerospace Force program was defensive. However, Trump had previously mentioned that the launching of such satellites could help Iran develop intercontinental ballistic missiles. This would violate a resolution passed by the UN Security Council.