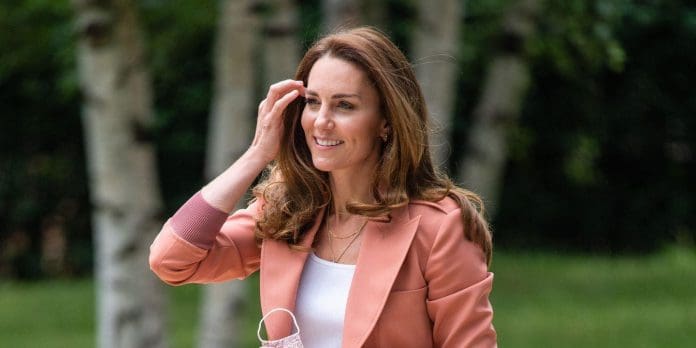 The Princess of Wales Kate Middleton has always been the fashion diva and plays her style cards better than any model or celebrity. Keeping the minimal look with an utterly graceful wardrobe has become her style statement. She is quite the head-turner. The mother of three shows how to stay at top of her fashion game.
Kate Middleton Keeping It The American Way
Kate Middleton is currently in the USA with the Prince of Wales William. They were recently spotted at the Boston Celtics game. Kate Middleton first appeared in Boston City hall plaza wearing a green coat by Alexander McQueen.And she was wearing Burberry's green tartan dress, in which she looked phenomenal.
This is the second time she wears Burberry as per the report, she once wore a Burberry trench coat in 2011. Her styling sense and fashion game give tough competition to many celebrities. The Royal is ruling the fashion industry. With her green dress, the princess is radiating Christmas vibes really well. Kate Middleton matched her outfit with a baroque pearl from Shyla London and a handbag by Mulberry.
Boston mayor Michelle Wu greeted the princess and prince of wales. After that, the royal couple left for a fun game night of the Boston Celtics with Miami Heat. Where she gathered quite the attention, Kate Middleton quickly changed her outfit, she wore a blue tweed blazer by Chanel, with black skinny trousers and black suede pumps by Gianvito Rossi with hoop earrings and a chunky gold necklace by laura Lombardi.
Kate Middleton twinned with her husband who was also wearing a blue blazer with a denim shirt, they went with a more casual look. They cheered for Boston Celtics and seemed like they were really into basketball.