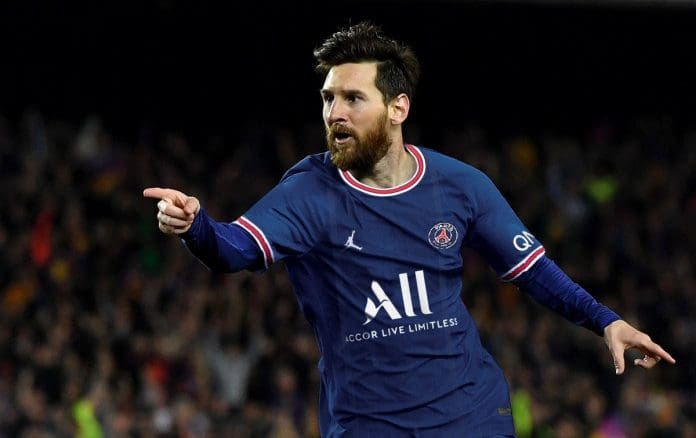 European football generally does not disappoint when it comes to weekend entertainment. This weekend's highlight was most probably the goal scored by Lionel Messi against Lens. Mbappe assisted him in making the final score 3-1 in the home victory.
Another Moment Of Lionel Messi's Magic
Incidentally, the move started with a touch that was very uncharacteristic of Lionel Messi. Anyone who has ever seen him play closely knows how Messi always scans the field. That is, after all, one reason why he always seems to be in the right place at the right time. However, this is one of the rare occasions where Fabian Ruiz catches the little magician by surprise.
Unfortunately, that means he turns directly into a collision with Adrien Thomasson, letting the ball squeeze past the two and into the left. Before the viewers can process this uncharacteristic act from Messi, he gets back to work and recovers the ball. With a deft touch, Lionel Messi speeds past Thomasson and then holds him off as well. Then he calmly shifts it to Mbappe without looking up and darts past.
Mbappe, then, makes it even more magical. He shifts his body left and right and manages to create a bit of space right between the defensive lines. Nevertheless, the Lens defense appears solid and everyone is prepared for a touch or a shot. This means the defenders are ready to turn and close Mbappe down at the first hint of him doing either.
Mbappe, though, neither turns around to try a dribble nor does he take a shot. He almost immediately flicks a return to the running Messi on his first touch. Not once has Mbappe looked around to see where Messi is or might be. It is a perfectly weighted flick with Messi taking one glance upward before lashing it into the farthest corner.