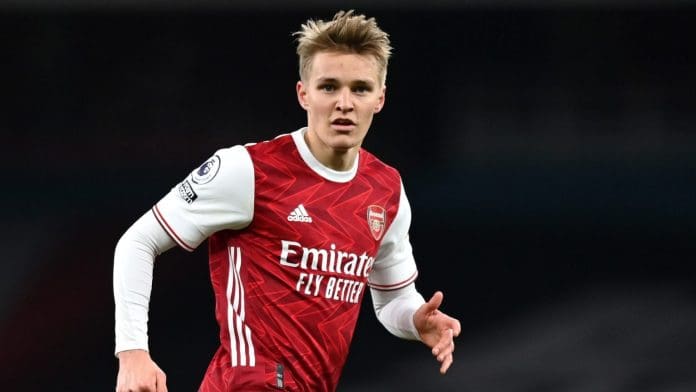 Norwegian Martin Odegaard has been named captain of Arsenal's first team as the English Premier League season is set to start. The 23-year-old wonder kid from Real Madrid comes in after Alexandre Lacazette exits from the team.
Martin Odegaard said that it was a big moment for him and said he was proud to be named captain of the "fantastic" football team. He said it was a big day for him.
In the preseason friendly against Sevilla, Arsenal was at their best and the results were encouraging for the incoming captain. Martin Odegaard said that he was grateful and proud for the trust in his abilities to lead the team. He said that he would enjoy his stay with the team.
Martin Odegaard has been a successful member of the first team under Mikel Arteta. He has led the team before and succeeded Lacazette who went over to Olympique Lyonnais on a free transfer in the summer.
Lacazette has temporarily stood in for Pierre-Emerick Aubameyang, who was removed for disciplinary reasons. He later moved to Barcelona in February. Lacazette also lost his place in the starting lineup eventually and has returned to his former club.
Martin Odegaard Has Good Experience As Captain: Has Led The Norwegian Team For Over A Year
Despite his age, Martin Odegaard has good experience as a captain and has led Norway since March last year. He has made a huge impact after moving to Arsenal in January 2021, first on loan. He went on to play in 60 games and has scored nine times. He has won 43 caps for Norway.
Arteta said that Martin Odegaard represents the value of Arsenal, and its staff and teammates. He has the respect of everyone in the club and was proud to announce him as the next captain. The Premier League begins for Arsenal with their opening match on Friday against Crystal Palace