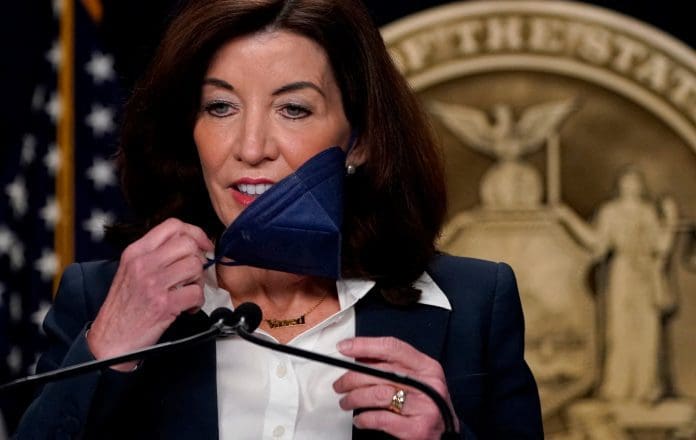 Mask Mandate under the Biden administration struck down on Monday by an US judge for traveling in public transport. A number of airlines and transit systems too announced the same. However, the Centers for Disease Control and Prevention deems that the mandate is still necessary for the sake of protection of public health and recommended wearing of masks in public.
The mask mandate was extended till May 3 in the last week by US health officials as they demanded time to evaluate the impact of the rise of covid cases.
The decision of the end of the mandate met both heavy pushback and waves of excitement while the news was announced in the airports.
US District Judge Kathryn Kimball Mizelle struck down the Biden administration's mask mandate stating that the Covid-19 policy of mask mandate for travelers was unlawful because it exceeded the statutory authority of the US Centers for Disease Control and Prevention and also because the administrative law was being violated by its implementation.
Mask Mandate No More Mandatory
Finally the mandate was ditched by airlines for the first time in the last two years as the federal government declared wearing a face mask for passengers traveling on airplanes or any other forms of public transportation will not be required.
Passengers on flights across the country cheered As the announcement of the mask mandates being lifted for airplanes and other forms of public transportation was done in a flight, the passengers aboard cheered and breathed a sigh of relaxation.
As of now and hopefully forever the mandate will not be imposed on US travelers. It is claimed by the Justice department that an appeal will be made to the US Centers for Disease Control and Prevention for determining the necessity of the mandate for the sake of public health.