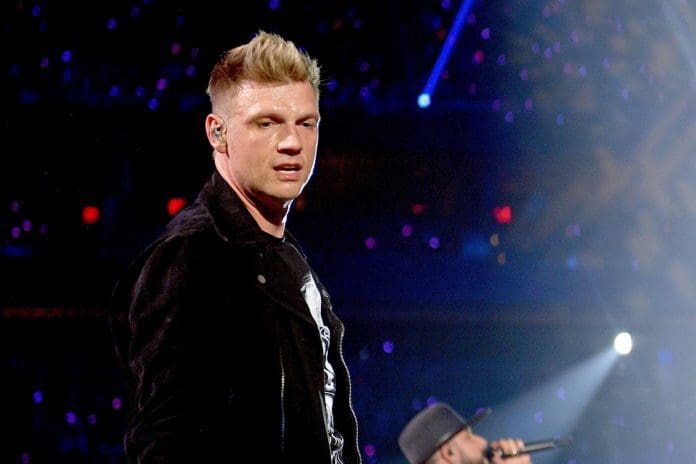 Backstreet Boys singer Nick Carter who is the father of three children, wronged an autistic girl back in 2001. The singer doesn't hold a good past, rather he has a questionable past that resurfaced after 21 years. He is now being accused of raping a 21 years old autistic girl back in 2001, and now she has opened up to the media. 
Karma Bites Back Nick Carter
Shannon Shay Ruth a 39years old autistic woman's life turned upside because of Nick Carter. She accused Nick Carter of raping Shannon back in 2001 when she was 21 years old. In her words, she has been in a lot of pain since then, and confusion and frustration never left her side. And self-harm became her favorite activity.
And Nick Carter being the famous face took full advantage of his position and threatened enough Shannon that almost made her feel like a criminal and if action were taken against him she could go to jail. All she wanted to do was to put an end to this and make people aware of his sins to protect other fans and girls.
Shannon Shay Ruth is not the only one along with her there is another woman named Jane Doe. The victim's lawyer shared his thought that the music industry has a tendency of covering up their criminals and victims' sufferers in silence always. Nick Carter doesn't hold a good record, he has been charged with multiple lawsuits, and molesting under ages is among them.
The victim broke down in front of the press and gave almost detailed descriptions of what and where it all occurred. She was even infected by Nick Carter, a disease called HPV, a sexually transmitted disease. Shannon is now claiming monetary damage control.
However, Nick Carter's attorney has made a statement that all allegations are 'untrue'. And that the victim is making false accusations against him, and someone might have manipulated her to do so. In 2017 Carter was accused of sexual assault on 18years old woman when Nick was 22 years old. Nick has manipulated her to engage with him sexually. Nick Carter is yet to make a statement.