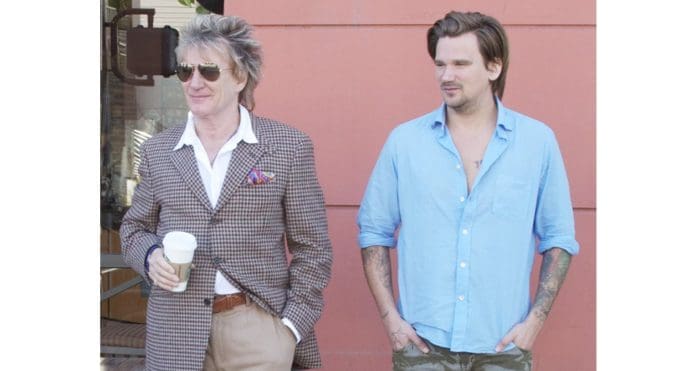 The legend Rod Stewart's son Sean Stewart got married in vegas on valentine's day. And he was more than happy for his son and daughter-in-law. The bride and the groom knew each other since high school. One thread that kept them close was their best friend Courtenay Semal. They kept on connecting because of their best friend. It was merely a romantic trip that turned into a lifetime commitment. Their families knew each other.
Rod Stewart Received The News From Sean On His Way To A Show
Rod Stewart was headed towards Tampa to play at an intimate show at the hard rock cafe. While on the road his son Sean Stewart, who is an entrepreneur.Proposed to girlfriend on a valentines day trip to Las Vegas. They got married the same night they received their marriage license.
Rod Stewart's son and his new wife both are very family-oriented people, which brought them close. However, Sean Stewart's new wife Jody Weintraub is the daughter of late producer Jerry Weintraub. The bride and groom belong to legendary father figures. Jody has been married before and has a 5-year-old son. Sean Stewart shared that both of them have a great bond, even her ex-husband is also very nice and there is no drama. Jody's son is a great fan of Sean.
The match made in heaven has been proved right. Rod Stewart gave birth to Sean and within two days Jody was born. The couple gets each other. After hearing the news Rod Stewart's wife was in tears, initially, she didn't believe Sean. As he is known to be the prankster in the family. After their romantic vacation, the couple got back to Malibu, California. And celebrated with Rod Stewart and his ex-wife Alana.