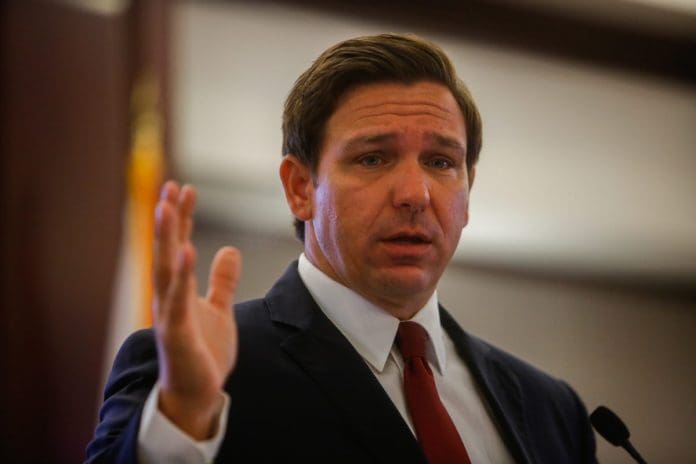 Florida's Republican governor, Ron DeSantis, has been increasingly critical of public universities over the past several months, alleging that they indoctrinate students with "woke" leftist beliefs.
DeSantis has ordered Florida's public institutions to disclose how much money they have spent on diversity, equity, and inclusion (DEI) initiatives. Critics say he engineered a conservative takeover of the public liberal arts college New College of Florida, where he appointed many conservatives to the board of trustees and made Richard Corcoran, the former state education commissioner and one of his most prominent loyalists, president. 
Ron DeSantis Could Gain More Power
Late last month, Ron DeSantis's attacks on public higher education reached a crescendo when he vowed to use legislative action to destroy institutions that promote "identity politics and indoctrination."
On Tuesday, Ron DeSantis's desired piece of legislation was introduced. The plan, sponsored by a Republican in the House who has also taken up some of the governor's other legislative initiatives, would bring an unprecedented level of state control to American higher education, including the forced elimination of gender studies departments. Many people who value free speech see this as a restrictive and oppressive proposition.
It will be fought tooth and nail, according to United Faculty of Florida president Andrew Gothard. The organization represents large numbers of educators at universities and colleges across Florida. According to Gothard, DeSantis has not provided a single example of students being brainwashed by institutions of higher education. He called this measure "fascist in its purest form" since it mandates state-sponsored brainwashing.
Provisions of the law, such as those aimed at preserving shared governance, may be at odds with the requirements of accrediting bodies. When it comes to receiving Title IV funding from the federal government, universities must first gain accreditation. Parts of the bill are summarised below; the Republican-controlled Florida legislature is expected to pass these measures.