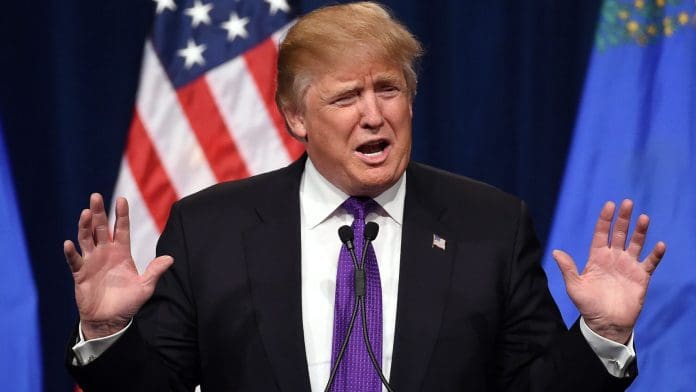 The July selection began Monday for the trial against the Trump Organization for tax fraud, and it took three days for the panel to be finalized. The panel took three days to be finalized and will judge if the group has committed tax fraud.
25% of the jury has openly displayed their dislike for the former American president with one jury member for the criminal trial branding Trump a 'narcissist.' A potential panelist had earlier admitted that they would not be impartial.
The trial of the Trump Organization was linked to his real-estate business and will be heard at the NY Supreme Court, Lower Manhattan. Of the 12 people who were chosen for the panel, 4 are women.
Of the jurors picked to serve in the Trump Organization case, three have expressed during questioning by defense attorneys and prosecutors that they have problems with either the presidency or the personality of the disgraced president.
The panel was finalized days after a potential juror excused herself from the Trump Organization trial after she admitted that she could never be impartial at Trump's trial.
Trump Organization On Trial For Tax Evasion
The trial prosecutors contend that the organization connived for 15 years so that its topmost executives did not have to pay taxes. A conviction could lead to Trump's organization facing tax penalties and fines that could total up to over a million dollars.
Over 500 corporate entities are part of the Trump Organization. At least two of these entities have been accused by the District Attorney's office of being involved in awarding benefits such as leased luxury vehicles and rent-free flats and avoiding paying taxes on these perks.
One of the jurors has said that she did not vote for Trump in the presidential elections and admitted to having an adverse opinion about him. One of the selected jurors admitted that he found him crazy and narcissistic. Defense Lawyer for the Trump Organization Michael van der Veen says the tax fraud case was a 'witch hunt,' and asked for the removal of the juror. But lead prosecutor Susan Hoffinger has said that if all jurors who harbored negative feelings towards Donald Trump were to be removed it would not be possible to form a jury.