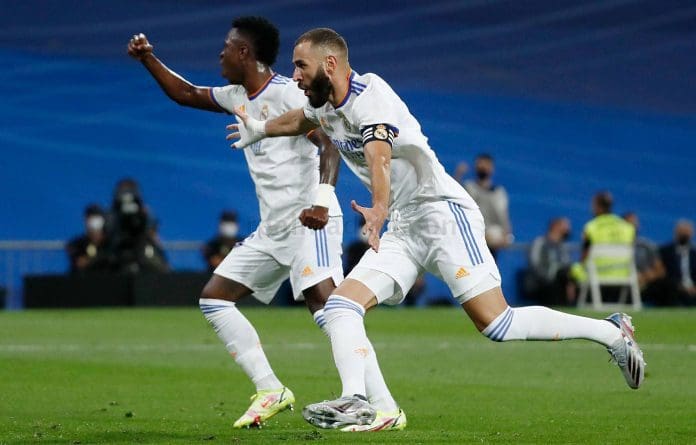 Rodrygo Goes scored twice to help Real Madrid win their first Copa Del Rey after 9 years, as they beat Osasuna 2-1 on Saturday- which was the third trophy for Los Blancos this season.
The Brazilian Forward put Madrid ahead in just the second minute after Vinicius Jr. opened up the Osasuna defence with some fine dribbling. Karim Benzema- in fine form- also took a shot which was saved by Sergio Herrera. On the other side of the pitch, Dani Carvajal cleared an Abde effort, while David Alaba hit the crossbar before halftime. Interestingly, Osasuna managed to level early in the second half as Lucas Torro's shot was too low for Courtois to save. But Rodrigo scored his second goal of the game after Vinicius dribbled through the defence to set him up.
Real Madrid Wins Copa Del Rey After 9 Years
For Carlo Ancelotti, his recent stint at Real Madrid has seen the Italian win every possible trophy. In 2021-22, they won both the Champions League and La Liga, but adding the Copa Del Rey- a trophy that they hadn't won since 2014- added to the impressive collection. As it stands, this victory will surely not define the season the team has been going through.
Real Madrid's semi-final clash against potential Premier League champions Manchester City will serve as the verdict. Since the La Liga trophy is about to be deposited at Camp Nou, the Los Blancos can fully focus on the CL. With the current crop of players like Vinicius Jr, Rodrygo Goes, Camavinga, Tchouameni, and the old guard like Benzema, Kroos, Modric, and Carvajal, the team looks ready to defend their CL trophy.
The Copa Del Rey final was Vinicius Jr's time under the spotlight, and he relished it. From cutting through the defence with his flamboyant Brazilian flair to creating controversy on the field, he had it all. Regardless, he performed when it mattered- and has a trophy to show for it.