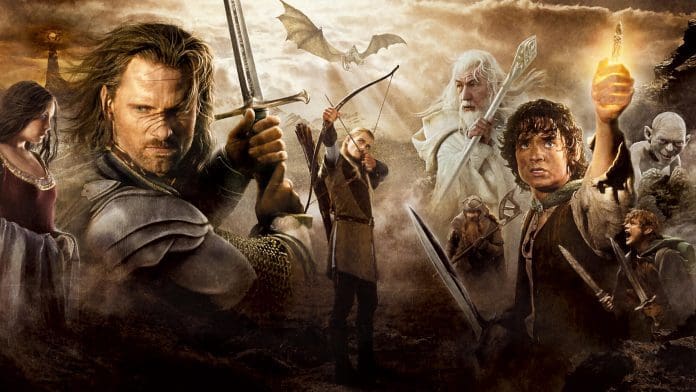 The Lord of the Rings is a trilogy of epic fantasy adventure films directed by Peter Jackson and based on JRR Tolkien's novel of the same name. It is widely recognized as one of the best and most impactful film series of all time. In addition, he directed a prequel trilogy based on JRR Tolkien's children's novel The Hobbit.
Lord of the Rings Spinoff 
The films are set in the fictitious land of Middle-earth and follow the hobbit Frodo Baggins and the Fellowship on a mission to destroy the One Ring to secure the destruction of its maker Sauron, the Dark Lord. Amazon Prime Video has now converted the iconic artwork into a brand-new spin-off web series.
The spin-off will be released in more than 240 nations in multiple languages, including 5 Indian languages.
The title announcement video for the future spin-off program was released by the streaming giant on Wednesday. With a visually appealing trailer, the creators revealed the title The Lord of the Rings: The Rings of Power. 
On Sept 2, 2022, the first eight-episode season of the highly anticipated epic fantasy series will premiere on the streamer. The episodes will be shown weekly. The episode takes place in the Second Age of Middle-earth, after Tolkien's novels The Hobbit and TLOTR. TLOTR: The Rings of Power has been revived for more seasons. This is believed to be the most expensive web-series ever produced.
The cast includes Sara Zwangobani, Owain Arthur, Cynthia Addai-Robinson, Maxim Baldry, and Robert Aramayo.