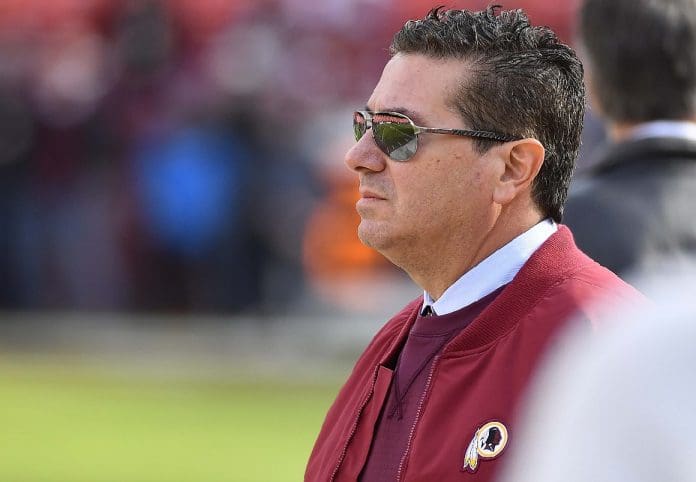 Dan Snyder, the owner of the Washington Commanders, is no stranger to scandal. 
The inquiry into accusations of sexual assault and a poor work environment has taken an unexpected turn. Evidence suggests that the organization tampered with its financial records to avoid paying visiting teams their fair share of revenue and withholding cash payments from fans. The Federal Trade Commission is now receiving evidence from Congress (FTC).
Evidence Against The Washington Commanders Are Stacking Up
The focus of this current probe is a former employee who testified before Congress, claiming that the Commanders kept two sets of financial records. One of the books had the organization's true data, while the other, which was given to the NFL, underreported ticket sales for the team to avoid revenue sharing.
Furthermore, Congress has learned that for more than a decade, the team used a scheme to keep refundable deposits set aside for seat licenses, with no intention of returning the deposits to fans once their licenses expired. Jason Friedman, a long-time employee of the Washington Commanders, testified about the lengths to which the team went to keep fans from receiving the money to which they were entitled.
According to Friedman, the method entailed making previous license holders go through a lot of hoops to get a refund. The team willfully failed to tell fans that there was a deposit on the account in the case of a death or license expiry. If someone contacted or emailed the organization to request a refund, but were told that they couldn't get one unless they wrote a letter and sent it to FedEx Field through USPS or FedEx exclusively. Many potential reimbursements were weeded out as a result of this since many customers simply did not bother to write a letter.
The entire amount of money involved in this fraud is believed to be $5 million, with a total of 2,000 people affected. Friedman went on to say that Washington Commanders' executives used the phrase "juice" as a codeword for money that wasn't disclosed to the NFL.