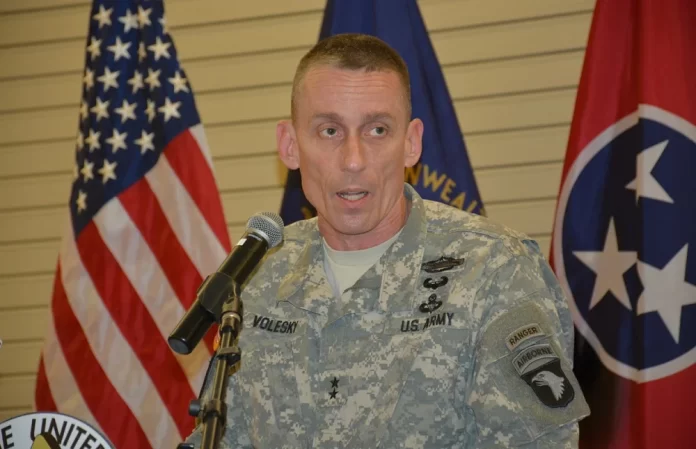 After retired Lt. Gen. Gary Volesky wrote a tweet that appeared to insult first lady Jill Biden's remark on the Supreme Court's recent ruling on abortion, the U.S. Army removed him from his mentorship position and opened an inquiry into him.
The first lady bemoaned the decision's effects on women in her reply to Biden's tweet from June 24 lamenting the Supreme Court's decision to overturn Roe v. Wade. Lt. Gen. Theodore Martin, the general in charge of the Combined Arms Center, suspended Volesky from his senior mentorship contract "pending the result of the commander's probe," Army spokeswoman Cynthia Smith said. 
Gary Volesky's Tweet Was Distasteful 
Gary Volesky served in the position as one of the top retired civilian or military officials who provide Army officers, staff members, and students with mentoring and training.
An inquiry for comment made Saturday afternoon did not immediately receive a response from Volesky. The White House chose not to respond.
A renowned officer with a lengthy military career, Volesky is 60 years old. Volesky oversaw Joint Base Lewis-McChord from 2017 to 2020 while commanding I Corps, a significant military organization, until he retired from the Army and was hired as a mentor. He oversaw the 101st Airborne Division, known for its contribution on D-Day during World War II, from 2014 to 2017.
Gary Volesky oversaw the Army's public affairs branch from 2012 until 2014. Volesky participated in the Afghanistan War, the Iraq War, and the Gulf War. For his participation in military operations in northeastern Baghdad, he was given a Silver Star, the third-highest combat decoration bestowed by the military. He is on the advisory board of Unified Business Technologies, a Michigan-based provider of information technology.