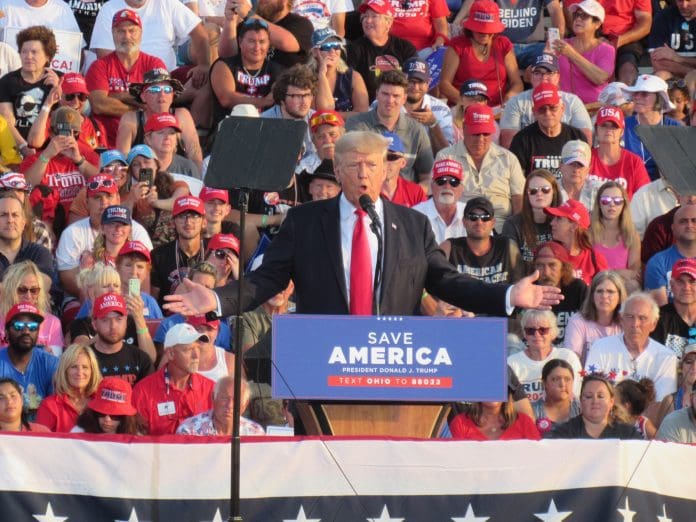 A federal grand jury is investigating the Save America PAC as part of an extension of the criminal probe into the circumstances surrounding the attack on the US Capitol on January 6, 2021. This is one of former President Donald Trump's primary political and fundraising vehicles.
Federal prosecutors issued several subpoenas to former members of the Trump administration, senior federal and communication staff, and current advisers to Trump or Save America PAC. On Wednesday, one of the subpoenas was sent to William Russell, a key adviser to Trump.
The Justice Department is looking for information regarding the formation, fundraising, and expenditures of Save America, which has collected more than $100 million in contributions since it was founded in November 2020, according to various sources acquainted with the summons, which were issued by a grand jury in Washington, DC.
Federal Grand Jury Investing January 6 Sets Sights of Save America PAC: 
According to a source familiar with the subpoenas, investigators may be looking into whether members of the Save America PAC duped individuals out of money by making false claims about the 2020 election being rigged.
Some of the subpoenas also asked for communications with a large group of people who worked to rig the 2020 election, including former Trump attorneys Rudy Giuliani and Victoria Toensing, as well as Boris Epshteyn, an adviser to Trump's 2020 campaign, as well as any information that recipients had previously provided to the House select committee looking into the January 6 Capitol riot. That includes conversations with a list of people from different states, according to two subpoenas presented to CNN.
Beyond the hundreds of rioters who were prosecuted in connection with their conduct that day, the DOJ investigation—already the largest in the department's history—has grown significantly. Investigators have recently focused on Trump and his associates' attempts to rig the 2020 election, including their efforts to present bogus elector slates.