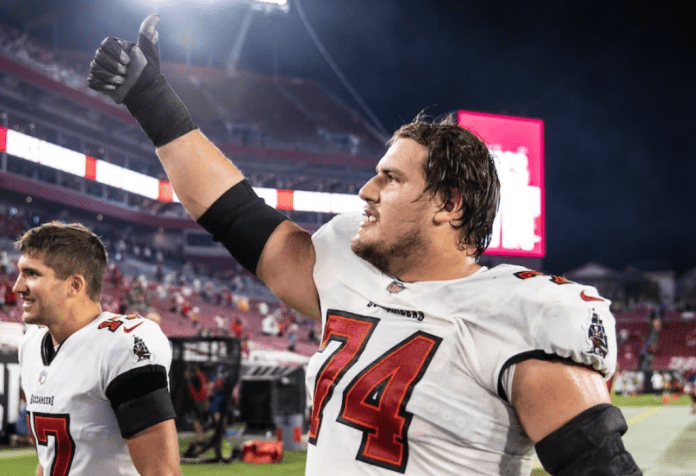 The pro bowl guard of Buccaneers, Ali Marpet, declared his retirement after playing for his team for 7 years. Ali Marpet, the guard of Tampa Bay Buccaneers finally announced that he will retire from the NFL after playing seven fantastic seasons on Sunday.
In his post on Instagram, he mentioned that he would be forever thankful to this organization and the people for helping him to fulfill his dream. His journey in Tampa Bay has made him the person he is now and this long journey has made him feel like Tampa Bay was his home. He even expressed his gratitude and love for his teammates' coaches, friends, and family and mentioned that he would like to be part of this community in the future as well.
Buccaneers To Suffer After Ali Marpet's Retirement
Ali Marpet was drafted out of the New York Hobart College in 2015. His journey began as a rookie and started six in the postseason. He played for Tampa when the team won Super Bowl LV in 2020. In the view of Bil Marpet, the father of Ali Marpet, he has accomplished most of his goals and in the future, he is looking for better challenges. He further stated that Ali is brave enough to follow his inner voice which is giving priority to his health more than his game. 
Marpet had an 84.1 PFF grade in his first even Pro Bowl held in 2021. He was a very important player on the defensive line and allowed just one sack in the season. His retirement is followed by Tom Brady who at the time of Marpet's entry was playing his 16th season. In addition to this, Rob Gronkowski might also retire. As per sources, Ali Marpet has incurred more than $37 million in his short journey and helped Buccanneers to make more than $10 million in the past years.