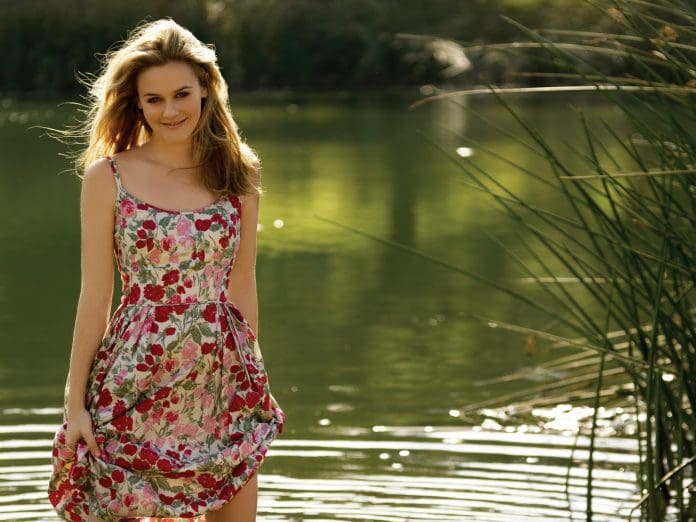 Alicia Silverstone is taking us back to the world of Clueless! The iconic actress has reprised her beloved character Cher Horowitz in a new Super Bowl commercial for Rakuten, which will appear during the big game. 
Alicia Silverstone Back In An Iconic Picture
In PEOPLE's exclusive first look at the 30-second spot, Alicia is seen recreating her iconic looks from the 1995 hit movie, including her yellow plaid uniform, her matching headband and knee-high socks, and her signature white tank and black miniskirt.
Alicia's character doesn't just look the same but also sounds the same. In the commercial, we hear her delivering her signature tones and lines as she explains the concept behind Rakuten's new rewards program.
"I'm here to spread the word about a little something called Rakuten Super Points," she says in the commercial spot. "It's a way to get rewards when you shop. Now, who doesn't love rewards?" Of course, her signature "As if!" line is also featured. 
It's so special to see Alicia bring Cher's relatable style back to life and, as always, she does it with the utmost finesse and charm. The ad captures the essence of the beloved character in all the best ways, and will surely bring about waves of nostalgia for fans of the movie. 
It's hard to believe that it's been 25 years since Alicia Silverstone's portrayal of Cher Horowitz first graced the big screen, and it's truly a blessing that we get to revisit the cult classic through the eyes of the adoring actress. We can't wait to tune in and witness Alicia's return as Cher!