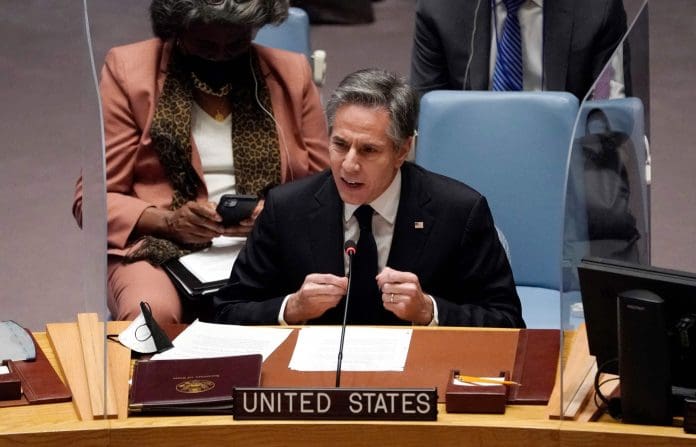 Major American food brands have announced their closure and joined the exodus from Russia protesting its Ukraine invasion. They were prompted by online protests and pressure from eminent persons such as Thomas DiNapoli, the State Comptroller of NY.
DiNapoli mailed several companies, including PepsiCo and McDonald's, to stop doing business in Russia. These companies are part of the New York State Common Retirement Fund.
In a statement, DiNapoli said that companies having a large footprint in Russia, like PepsiCo and McDonald's should consider if it is worth taking the risk. McDonald's was the first to make a move, followed by the other majors.
Social Media Pressure Forced American Conglomerates To Suspend Operation In Russia
Mounting social media pressure was mounting on companies continuing with their operations in Russia. Hashtags quickly emerged to boycott companies continuing with their Russian operations.
The President and CEO of McDonald's Chris Kempczinski wrote to the employees of the company in an open letter that their values could not allow them to ignore the unnecessary human suffering unfolding in Ukraine.
Starbucks announced on Friday that it would give away profits from the 130 stores it has in Russia to humanitarian efforts in neighboring Ukraine. The company switched tracks on Tuesday and revealed it was shutting down its stores temporarily but would carry on paying its 2,000 employees.
Coca-Cola announced the suspension of its operations but gave no other details. The company has ten bottling plants in the country.
General Electric and PepsiCo announced the temporary suspension of their businesses in Russia. Pepsi has halted sales of its beverages and also suspended further promotional activities and capital investments.
But PepsiCo said it would continue with its baby formula, baby food, and milk production to continue to support its 20,000 employees and over 40,000 agricultural workers working in the company's supply chain.
McDonald's would be taking the biggest hit as it directly owns 84% of the stores. It has also suspended its Ukraine operation. The two countries combined to contribute $2B in sales or 9% of its total revenues.
50 Pizza Hut and 70 KFC company-owned restaurants were also shut down temporarily. Burger King announced it was redirecting profits from their 800 stores in Russia towards relief efforts in Ukraine, donating $2M worth of food vouchers.
Other companies to cease operation include Unilever, the consumer goods major. Amazon has made a token halt by suspending further sign up to its Amazon Web Services account in Russia and Belarus.