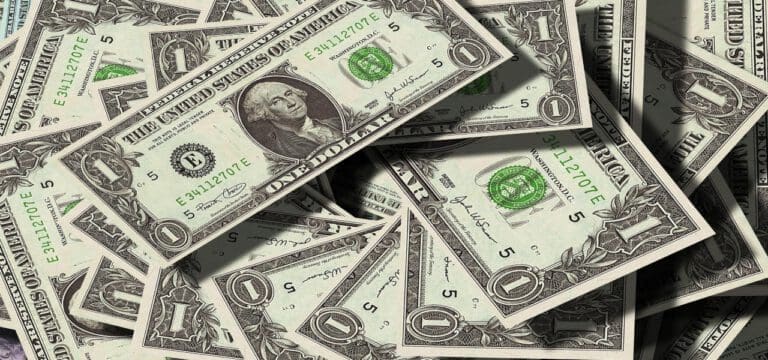 With federal stimulus checks staying out of the realm of possibility at this stage, it is the states that have stepped in to support their residents.
With most states flush with funds thanks to a resurgent economy in the last two quarters of 2021, they can easily afford to give at least a part of their revenues to help out residents with inflation relief measures.
But despite the support from around 18 states, families, especially in the low and moderate-income group, could be up against another recession as the Federal Reserve is forced to drastically increase lending rates to cool down an overheated economy.
Inflation rates are at a record high with June figures at 9.1%, the highest since November 1981. But despite strong support from the federal administration, a recession appears inevitable at this stage. The federal stimulus checks and other support injected around $5 trillion during the pandemic and after.
The money went to individuals and families, businesses including airlines, hospitals, the hotel industry, the manufacturing industry, and even mom-and-pop stores. A large part of the funds was given to local and state governments. Health and education were the other two major beneficiaries of the federal largesse.
The Stimulus Checks Helped Prevent A Recession And Hastened A Recovery
Economists say that these financial jumpstarts largely helped the American economy recover faster than it normally would have from the greatest downturn since the Great Depression. Despite the total shutdown for at least a quarter, the economy recovered from the recession within 3 months, the shortest on record.
The stimulus check and other fiscal measures ensured that by the time the economy reopened, people had ample money in their hands. Further,  they emerged from the economic crisis with their credit ratings intact, without losing their homes, or without their kids going hungry. In this way, the pandemic recession was way different from other past economic crises.
The pandemic taught policymakers that the best way to avoid a recession with long-term negative effects was to inject huge sums of money directly into the economy, including into the hands of individuals. The argument was that the people who are suffering are best placed to decide on what to spend the money on.
Past support tended to be mired in bureaucratic red tape and reached beneficiaries much later. The cost of sending was also way higher. But despite all the good that the stimulus checks managed to do, a year and a half later the nation is facing record inflation and the economy threatens to slip into a deep recession as the Federal Reserve is forced to increase interest rates to cool down the economy.
The experience with the federal payments has encouraged states to go in for inflation relief measures without fear of further increasing inflation figures.
California And Florida Join The Stimulus Check Race
With high prices continuing to hurt families, states are moving in fast to send out immediate relief measures to help out their residents. California and Florida, two diametrically opposite states both geographically and politically, to announce relief measures for their residents.
California is flush with funds and is sitting on a cash reserve of $97 billion. Governor Gavin Newsom has announced generous relief measures with families earning below $150,000 jointly getting a stimulus check of $1,050 if they have at least one dependent.
Even joint filers earning as high as $250,000 are assured of a stimulus check from the state though the amount is considerably lower at $200 each for the filers and $200 more for up to one dependent.
Republican-ruled Florida sprang a surprise when Governor Ron DeSantis announced a stimulus check for families with children. The $450 payment will also go out to related and non-related caregivers and adopted children.
Despite his opposition to the stimulus checks, DeSantis has dipped into the federal funds he received under the ARPA signed by Democratic President Joe Biden in March 2021. Around 59,000 residents stand to gain from the largesse announced by Gov. DeSantis.
Families who qualify for the payments will receive them automatically.
Several States Have Already Sent Out Stimulus Checks
Maine and New Mexico have already started sending out stimulus checks. Maine has been among the more generous of the states and is sending out an $850 payment to individual filers and double that to joint filers if their income is less than $100,000 and joint below $200,000.
New Mexico has broken up the stimulus payments into three parts and is being sent from June. The last installment will be in August. Residents received a $250 payment in July if their earnings were below $75,000 plus another rebate of $500 payable over two months.
Delaware will be sending relief rebates to residents who have filed their 2020 returns. Most residents have received the $300 stimulus check starting May and married couples filing jointly will receive $300 each.
Residents of Georgia will receive $250 each for individual filers, and double that for married couples filing jointly. Household heads will receive $375. The legislation has already been signed by Governor Brian Kemp and residents should be receiving the payments soon.
The payments are being paid from the state budget surplus. Most refunds will be issued by August from returns filed by April 18.
Residents of Hawaii with income for 2021 below $100,000 will receive a $300 stimulus check while others will receive a $100 payment. Residents will receive their payments starting in August.
India started sending out $125 in inflation relief in May. All residents will receive this rebate under the automatic refund law for taxpayers in Indiana.
Minnesota is giving frontline workers a stimulus check of $750. Payments started in July.
Any further stimulus checks from the federal administration will depend on several factors, including the control of Congress after the midterms in November. With Republicans strongly opposing any more stimulus checks, the only possibility of a fourth stimulus check hinges on the progressives within the Democratic Party getting more members in Congress, especially the Senate which is at present split right down the middle.
The US appears to be headed for a deep recession. Given records, that could also trigger another round of stimulus checks as has been proven in the past.