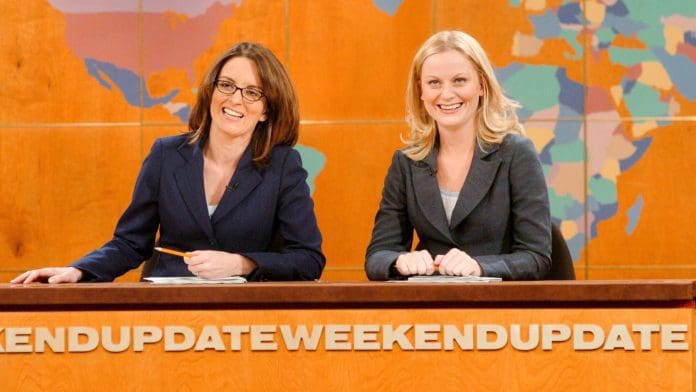 The comedian and directors Amy Poehler and Tina Fey have been friends for more than 30 years. And they are about to embark on a hilarious journey together. They have named the tour 'restless leg tour'.The pair previously hosted big shows like Saturday Night Live, this is their first tour. Well, they joked about it too. The purpose of this tour is to celebrate laughter and a good time. And Amy Poehler is focusing on getting the best out of this show.
Amy Poehler Tour Begins On April
The hilarious pair met in the 1990s, and later their bond grew stronger when both landed on the same show, Saturday Night Live. Amy Poehler and Tina Fey started the peak of their career with SNL. They appeared as co-anchors of the weekend update. Since then they are unbreakable. Amy Poehler knew Tina Fey for the last 30 years. They parted ways for their careers, but destiny brought them together on grand projects like Mean Girls, baby mama, Sisters, etc.
Moxie, which was released in 2021 was directed by Amy Poehler. Moxie has been the goal for so many young women since then, it has motivated and given voice to the dumb. The worst thing many students go through in school life is bully. It was an enticing and positive project of Amy Poehler. Many projects are needed in the industry.
Poehler and Tina Fey also shared how badly they want to end the friendship. They laughed hard after that. The tour begins in April and will continue till June. The presale for the tickets starts on the 15th of February. The tickets will be available on Ticketmaster, with the code 'restless', this is the hot sale and tickets will be sold like hotcakes. And the main sale begins on 17th February.