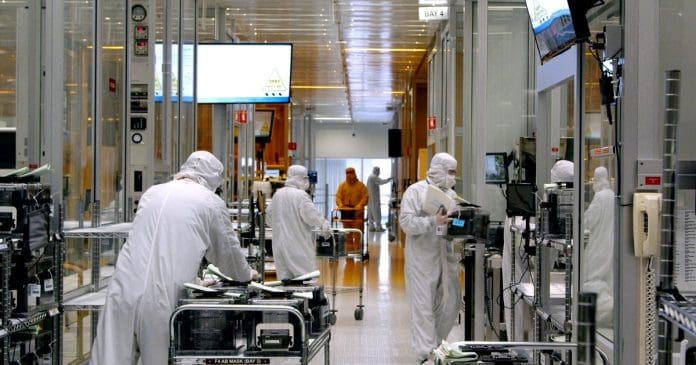 Bipartisan legislation that would have invested tens of billions of dollars in domestic semiconductor chip production was approved by the Senate on Wednesday.
The CHIPS-plus or Chips and Science Act was approved by a vote of 64 to 33. Before Congress' departure in early August, it will now go to the House, where members aim to pass it and deliver it to President Joe Biden for his signature.
When the chip measure won a crucial Senate vote earlier in July, House Speaker Nancy Pelosi, a Democrat from California, declared it "is a significant victory for American families and the American economy."
The package includes tax rebates to promote investment in chip manufacturing as well as more than $52 billion for American businesses making computer chips. Additionally, it offers financing to support the creation and advancement of other American technology.
Chips, which are becoming more and more essential components of common household objects like consumer electronics and automobiles as technological advancement makes computers smarter, are said to be essential to the American economy and national security.
Senate Sends House The Bipartisan Semiconductor Bill After Its passage
However, there has recently been a shortage of chips due to abrupt changes in consumer demand brought on by the Covid-19 outbreak. And while China and other countries have made significant investments in the sector, the U.S. share of global chip production has dropped dramatically in recent decades.
The most sophisticated semiconductors are also mostly made in Taiwan, which is the focal point of escalating political tensions with China, and are not produced much in the United States.
A large number of semiconductors are used to power modern combat; each Javelin missile launching system, for example, has hundreds of them. As a result, U.S. defense officials are concerned about the country's dependence on foreign companies for its chip supply.