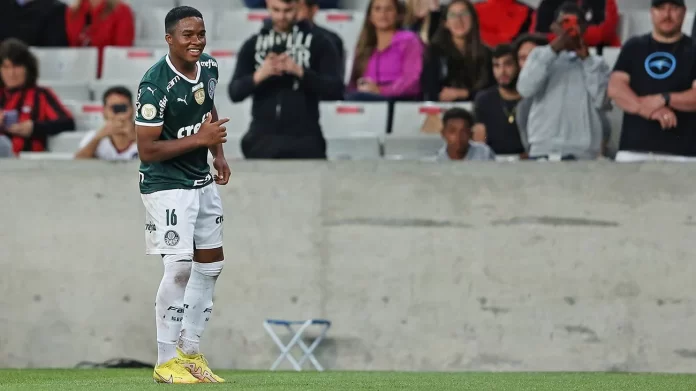 The Transfer market is facing a tsunami in this summer transfer window. The top European soccer leagues are stirring their money pool two fix their weaknesses, getting a backup or selling the deadwoods. However, amidst all this, there is one Brazillian teen sensation named Endrick who has drawn attention from all the big clubs from every European major league.
Diario Sport reported that, Barcelona is still competing with PSG and Real Madrid to buy Endrick, a highly regarded Palmeiras forward.
PSG is thought to be the 16-year-most old's probable final destination, but the Real Madrid president, Florentino Perez, will do anything in his power to lure him to the Bernabeu.
Barcelona Racing With PSG And Real Madrid For Palmeiras Forward Endrick:
All this occurs regardless of the fact that FIFA regulations prevent Endrick from making a significant European switch until he turns 18 as his fellow Brazilians Rodrygo and Vinicius Junior did before him. The rush to attract the youngster who is regarded as having great promise has been caused by the fact that Endrick still can sign a pre-contract before then.
After losing last month's El Clasico and being eliminated from the Champions League, again, Barcelona had been striving to secure his signing for 2024. As they compete for the LaLiga and UEL championships, Barcelona could now focus their resources on adding a holding midfielder to help Busquets get some rest and they might also go for a right back in January.
Endrick has indeed been advised to hold off on accepting any new contracts till the summer, although Barcelona may lose out if an agreement is reached elsewhere. The forward's supporters are friendly with the Catalunyan giants, and they've promised to keep them informed of any shifts in the market that may affect him.