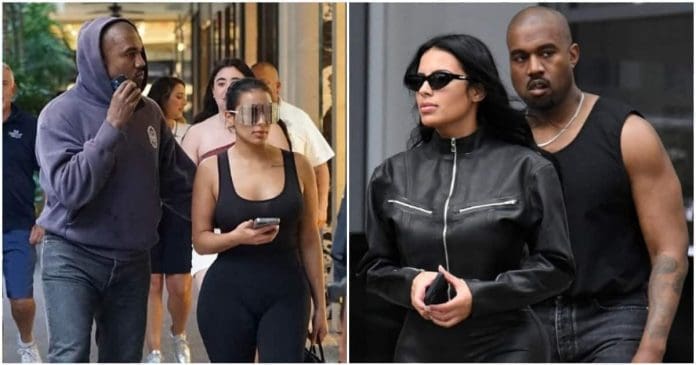 Chaney Jones, a social media influencer and model, responds to false allegations that he and Ye had split up with a tribute film in honor of his 45th birthday, which he celebrated on Wednesday. Continue reading to find out more about Chaney Jones' friendship with the "Donda" star.
This year has been a difficult one for Kanye West. Kanye had to make the decision to check into a mental health institution after his divorce from Kim Kardashian and his social media feud with Kim's new beau Pete Davidson.
He was recovering from his past scars, though, as his connection with his 24-year-old Kim Kardashian look-alike muse flourished. As word of his breakup with Chaney Jones spread, he was once again surrounded by scandal.
The rapper and Jones' relationship grew "choppy" after their trip to Tokyo in May, according to a source on West's side, who also noted West's history of erratic behavior. "You know how things are," he continued. They might be posted together again tomorrow."
Following the trip to Japan, TMZ published a rumor claiming that the artist and his 24-year-old Kim Kardashian look-alike muse had broken up, but the publication couldn't confirm who had broken up with whom.
The news of their breakup spread over the weekend when Ye, widely recognized as one of the finest and most important hip hop performers of all time, was spotted with model Monica Corgan watching "Top Gun: Maverick." Chaney, on the other hand, took down her photos with Ye from her Instagram feed, fueling the rumors even more.
Chaney Jones Hits Back Through Her Instagram Posts
By directly commenting on TMZ's post, the 24-year-old model and social media star jumped to Ye's defense and knocked down the claim. "Please quit tweeting and spreading misleading stories about my relationship," Chaney Jones wrote. It's his birthday, so show some respect."
Not only that, but Chaney Jones also posted an Instagram montage of photographs of herself and West throughout their courtship, along with the caption, "Happy Birthday Baby.I love Youuuuu."
One thing is certain: Chaney Jones is serious about Kanye West. In February, the two celebrities began dating. Jones shared images from a date night with the "Heartless" singer, confirming their romance. She also had his name tattooed on her wrist.
Kanye West, on the other hand, does not appear to be interested in the relationship. The 45-year-old rapper can't seem to get over Kim. Chaney Jones could be a bounce-back candidate for him. Who knows, really? Kanye may have ceased meddling in Pete and Kim's lives, but he still has a long way to go in his recovery.