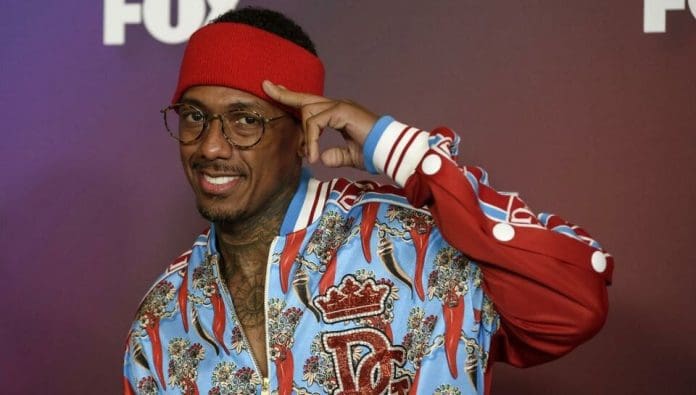 Nick Cannon has a large family, including three children born just last year, but he's not done growing the Cannon clan. Despite his efforts at celibacy and public consideration of a vasectomy, the actor, talk-show host, and the world's most fertile man is expecting more children by the end of 2022.
Cannon currently has twins Roc and Roe with Mariah Carey; son Golden and daughter Powerful Queen with Brittany Bell; twins Zillion Heir and Zion Mixolydian with Abby De La Rosa; and recently lost his youngest son, Zen, with Alyssa Scott. He announced in January that he and Bre Tiesi were expecting their eighth child, a boy.
Six months later, Nick Cannon hinted at more children on the way during an appearance on the Lip Service podcast. "The stork is on its way," he said. Though he did not confirm the number of additional children, he did joke, "If you thought it was a lot of kids last year," presumably referring to the births of Zion Mixolydian, Zillion Heir, and Zen in 2021.
As of now, Nick Cannon has only officially confirmed that he is the father of Tiesi's child. However, after De La Rosa announced she was expecting her third child earlier this week, TMZ reported that he is also the father. And, based on his comments on Lip Service, there could be more on the way. Cannon admitted that he made it about a month and a half after announcing his celibacy in October 2021. He didn't even make it to January.
Nick Cannon Refused to Have His Vasectomy
He explained obviously, going through some stuff.  After losing his son, he admitted  getting depressed." So in December… the thing is, everyone saw I was down, so they were like, 'Let's just give him a little vagina, and that'll cure it all.'" The actor explained that he "fell victim to it," adding that "right before Christmas, I started fucking like crazy."
When co-host Gigi Maguire asked if Cannon was expecting more children in the fall, NIck Cannon laughed and said, "Y'all are pretty good at math," but refused to elaborate. If Cannon was referring to his third child with De La Rosa, he will have welcomed six children from four different women in two years. 
Despite telling E! News in May that he wasn't "trying to completely populate the Earth" and that he'd had a "vasectomy consultation," a recent Instagram post appears to hint that more children are on the way.