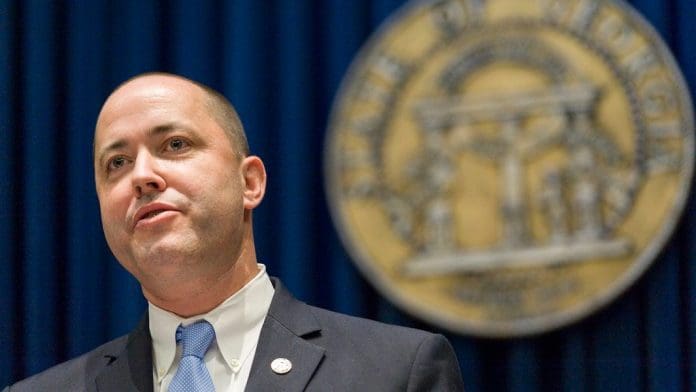 Chris Carr is one of the most well-known faces in the history of American politics at the moment. He currently serves as the Attorney General and is known to be a supporter of Donald Trump. A recent order has kept him in a state of serious discomfort. Carr has been asked to attend the court of law by a prosecutor.
The prosecutor is currently in the middle of an investigation against Donald Trump. The main area of investigation is to confirm whether Donald Trump took any illegal means to pressurize and overturn the results of the Georgia elections or not. The subpoenas that have been issued against Carr will require him to appear in front of the court in the month of June.
This report was initially published by The Associated Press. According to the reports, Donald Trump called Chris Carr in 2020, December. He threatened Carr to ask all the Republican politicians to not oppose the lawsuit that has been filed by Trump. The lawsuit asked to toss a significant number of votes from Georgia and other parts of the states in which Trump failed to win. Let us learn more about the story in detail below. 
Chris Carr To Testify In June 
Chris Carr will have to attend court sessions regarding his involvement with Donald Trump. The entire investigation is being headed by Fani Willis. Willis is currently serving as the Attorney for the Fulton County District. The attorney has suspected that Trump's actions might have been criminal in nature. 
Apart from Chris Carr, the subpoenas are being issued to several other allies of Trump as well. A special group of juries will be conducting the hearing soon. At the moment, the fate of Donald Trump rests with the special jury team.