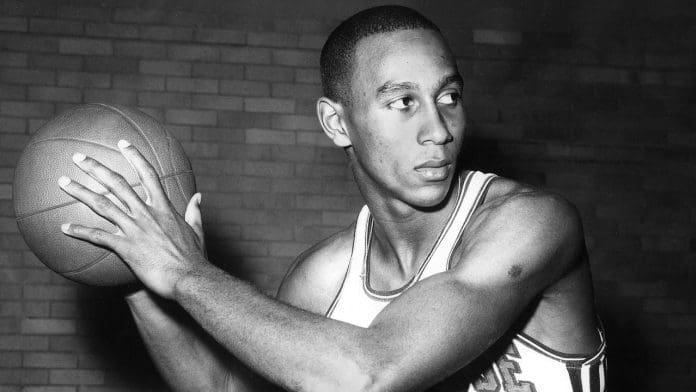 Kyrie Irving might be irrational at times, but he just stated with the greatest clarity he's shown in years, stating categorically that he will not take the vaccine.
Dave Bing went on to have a successful post-playing career, serving as mayor of Detroit from 2009 to 2013 following a slew of scandals in the city. He's always been known as a man of principle, and he's consistently stated that he supports Kyrie's choice.
Dave Bing Expresses His Disappointment 
It places the Nets in an unusual situation, especially because Kevin Durant is sidelined for 4 to 6 weeks with a severe MCL injury. It was considered to be an opportunity, particularly when Harden joked last week that he would personally inject the vaccine into Kyrie, but Kyrie has expressed, unequivocally, his stand on the issue.
Kyrie is not allowed to play at home because of an NYC regulation that all employees be immunized, and there is no sign that the mandate will be changed anytime soon. 
Kyrie, according to  Dave Bing, Naismith Hall of Famer holder, made a very selfish decision. Dave Bing expressed his dissatisfaction with Kyrie. Basketball has always been a sport that is played as a team. As an individual, Kyrie's stance against the vaccination is respected. However, as a teammate, he disappointed his teammates.
If Kyrie's position persists into the playoffs —there is no reason to believe it will — the Brooklyn Nets will be at a big disadvantage against anyone they face.
In 1996, Dave Bing was designated one of the league's 75 best players and the NBA's 50 most remarkable players. He never won a championship during his illustrious career, and as he watches the Brooklyn Nets gather to win, he feels Kyrie isn't keeping his half of the deal.