Donald John Trump is the current President of the United States. Being the 45th President, Trump took office on 20th January 2017. Before entering politics, Trump was a real estate magnate, and also a reality TV star.
Trump was born on 14th June 1946, in Queens, New York. He is the 4th child of Fred Trump. Despite hailing from a wealthy family, Trump had to work the lowest-tier jobs within his father's company. When he was 13 years old, he was sent off to a military academy.
A student at the Wharton School at the University of Pennsylvania, he soon showed his talent at the family business. It was apparent that he would succeed his father after his older brother, Fred, chose to become a pilot.
After taking over the family business, Trump, in 1980, opened the Grand Hyatt New York. This catapulted him to become the city's best-known developer.
In 2004, Trump pursued a new interest. NBC's hit reality series 'The Apprentice' was where the audience found this famous developer. Soon after, Trump turned his attention to politics, and in 2015 he announced his candidacy for president of the United States, backed by the Republicans.
November 2016 saw Trump winning the Presidential battle, after beating Democratic candidate, Hillary Clinton.
Donald Trump Childhood
When he was sent to the New York Military Academy at the age of 13, he performed rather well. Academically and socially he was well-recognized and went on to become a student leader and a star athlete. He graduated in 1964 with a shining track record.
Trump started higher education at Fordham University in 1964. But two years later transferred to the Wharton School of Finance at the University of Pennsylvania. Trump graduated in 1968 with a degree in economics.
His father Frederick Trump was a builder who specialized in constructing middle-income apartments in Staten Island, Queens, and Brooklyn. Mary MacLeod, Trump's mother, was an immigrant from Scotland. As the family business thrived, she became a NY philanthropist and socialite. Trump lost his father in 1999 and his mother in the year 2000.
He has 4 siblings: Maryanne Trump Barry, Fred Trump Jr., Elizabeth Trump Grau, and Robert Trump
Donald Trump Married Life
In 1977, Donald Trump wed Ivana Trump, a NY fashion model. Ivana was in charge of design in the Trump Organization and was majorly responsible for the renovation work at the Plaza and the Commodore.
From his first marriage, Trump has 3 children, Donald Trump Jr., Ivanka, and Eric. The couple divorced in 1992.
The next year Trump married Marla Maples. But it was a short-lived marriage, and Tiffany is his only daughter from this second marriage.
Trump's current married partner, Melania Trump, is a former Slovenian model. They got married in 2005 in a lavish wedding with high-profile guests.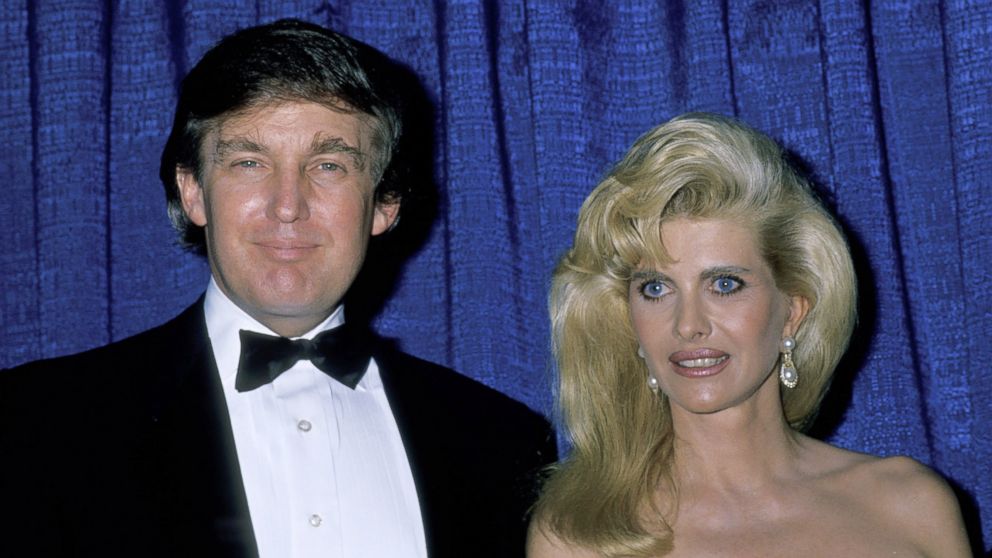 Business Ventures
After the Grand Hyatt, Donald Trump went on to construct many more famous properties. The Trump Tower on Fifth Avenue, Trump Palace, Trump International Hotel and Tower, etc. are among his achievements. He also constructed Trump Towers in Istanbul, India, and the Philippines.
Apart from real estate, Trump also had interests in the entertainment sector. 1996 to 2015, Trump was an owner in the Miss USA, Miss Universe, and Miss Teen USA pageants. He also hosted 'The Apprentice' for 14 seasons, during which time he earned around $213 million.
Donald Trump is also the co-author of a New York Times best-seller 'The Art of the Deal'. In 1987, he published the book with Tony Schwartz. In the book, Trump wrote, "I DON'T do it for the money. I've got enough, much more than I'll ever need. I do it to do it. Deals are my art form."
Politics
Donald Trump has switched parties quite frequently in the past. While in 1987 he registered as a Republican, he switched to being an Independent in 1989. His first hit at the Presidential run was in 2000 on the Reform platform, but in 2001, he turned to be a Democrat. Finally, he switched to the Republican party in 2009 and ran the presidency in 2016. Till now he remains a devoted Republican, although he recently went through a failed attempt at impeachment.
On the international front, Trump has been dealing with challenges in Russia, North Korea, Syria, and most recently, China. A sense of cold war has been in the air for quite some time due to the many drastic steps President Trump took for his country.
Trump has had his fair share of troubles from the opposition. He also has multiple lawsuits and accusations against him from way before he joined politics. But he has always denied any foul play and always vouches for his honesty. Be it the nomination of controversial Supreme Court judges, open denial of climate change, stopping funding for the WHO in the midst of the pandemic, or the many other controversial steps our current President has taken, he has been a public favorite.
Riding this wave of popularity, Trump announced his reelection bid for 2020 in June last year. He has again resorted to his 2016 slogan of 'Make America Great Again', but slightly modified it to 'Keep America Great'. Will he be able to keep the country great, all the while battling this pandemic? Only time will tell.