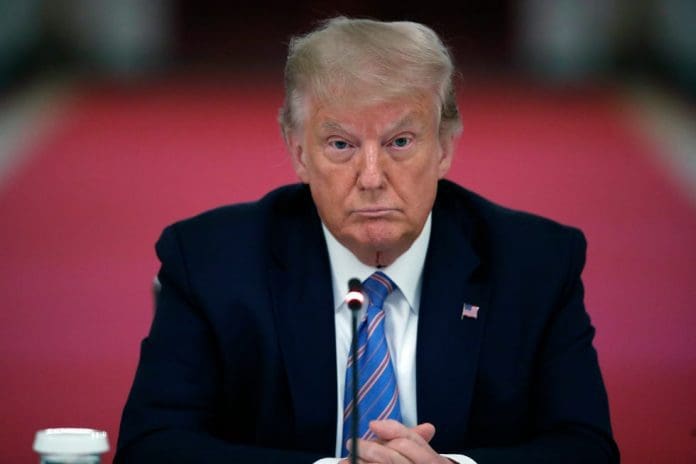 Donald Trump, the disgraced and much ridiculed former American President, has long derided public personalities who raise their constitutional privilege against self-incrimination. But at the New York Attorney General's office this Wednesday, Trump repeatedly pleaded the Fifth Amendment at least 440 times.  
Donald Trump sat under oath across from Letitia James, the Attorney General of the state of New York, and for hours repeated "same answer" to every query posed by the team of investigators. He declined to respond in any substantial way to the question in the deposition that has been ordered by a court. It was a bewildering turn of events and could change the course of the investigation head by Ms. James.
The civil investigation has been on for over three years and is linked to how the ex-President deceitfully exaggerated the worth of his assets to secure various benefits including loans.
Donald Trump Has Been At The Receiving End Of Multiple Investigation Against Him
This was the latest in a bizarre turn of events over the past week, extraordinary even by the standards of the maverick Donald Trump. Within a couple of days of his home being raided by the FBI in another investigation, he ridiculed the legal proceedings against him and questioned its legitimacy.
Donald Trump made a full frontal attack on Ms. James and the legality of her inquiry. He termed it as part of an ongoing witch-hunt, the greatest in the nation's history.
He made paranoid statements about being besieged by everybody in the system including prosecutors, lawyers, and the media. This ultimately left him with little choice but to go for the Fifth Amendment.
A spokesperson for Letitia James said that the AG would continue to pursue the law and the facts of the case to its conclusion. She further said that the investigation would continue. This was the first time that Donald Trump has come face to face with the Attorney General, his tormentor-in-chief in the state of New York.
Donald Trump faces multiple investigations into his role in interfering with the 2020 presidential election, the January 6 riots, and his efforts to reverse the election results.