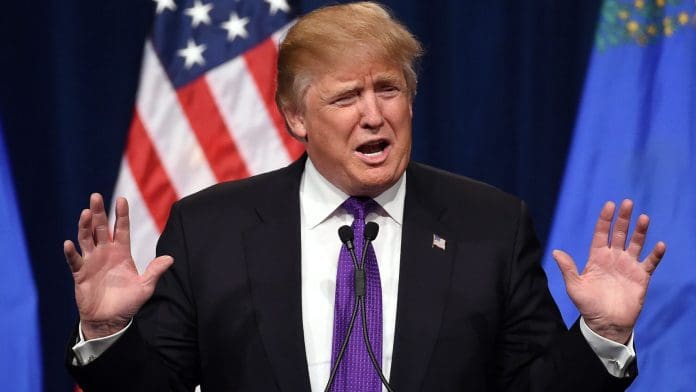 A day after Donald Trump sent out a teaser about what he termed as a key announcement, he unveiled a $99 digital trading card and urged followers to shell out that amount to buy a poorly photoshopped NFT of his image.
Donald Trump's announcement marks one month since he announced his 2024 presidential bid and marked it out as a major one. His new venture has drawn ridicule after there was speculation around a probable campaign-related notice linked to the 2024 presidential elections.
His $99 card comes amid dwindling backing for the much-ridiculed president. The certified collection of the Donald Trump Digital Trading Card is being issued as NFTs. Trump exhorted supporters to amass all of their favorite cards that were much like baseball cards, but which he claimed were much more valuable and exciting. He added that they were only $99.
Donald Trump's NFT Cards
NFTs, or Non-fungible tokens, are unique digital assets linked to their owners. Through the use of intelligent programming tricks and cryptocurrency technology, each of the NFTs is exclusive and has an intrinsic value that is directly linked to the demand among prospective buyers.
By Friday, the website from which the card was being sold, announced that they were out of stock. They said that of the 45,000 cards generated, 44,000 were up for sale, each for $99. The cards are now on sale on the exchange site for NFTs, OpenSea, for a premium price of $200.
In an announcement linked to the collection, Donald Trump boasted that his presidency was better than Abraham Lincoln's and George Washington's. He added that his cards had incredible artwork that is linked to his life and career and bragged that they were very exceptional and exciting. The cards depict Donald Trump in extravagant outfits and various exotic settings, including one in which he is seen riding an elephant.