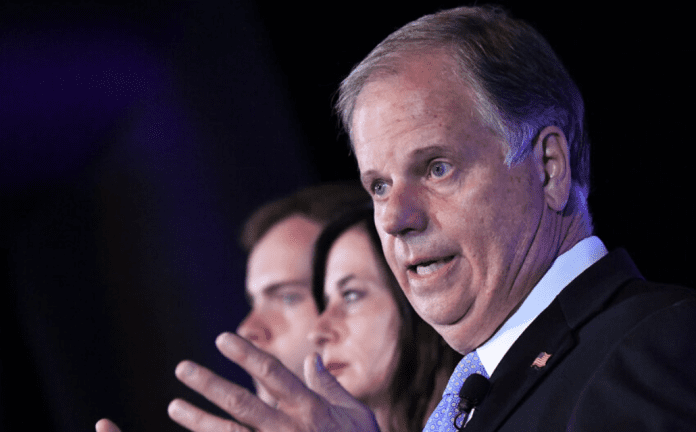 Doug Jones has been chosen by the President to serve as a chaperon for his Supreme Court nominee through the confirmation process in the US Senate. The former Democratic Senator from deep-red Alabama will groom her for hearings and present her to senators.
Doug Jones has often been the co-sponsor of bipartisan legislation in his 3 years at the Senate, and his selection is seen as a precautionary extension of the olive branch to GOP Senators.
The politician, lobbyist, and attorney served in the US Senate from Alabama between 2018 and 2021. He was on the shortlist to work as the President's attorney general. He will now be guiding Biden's nominee over what promises to be a hazardous path.
While Biden has vowed to nominate a Black woman, the decision has drawn charges of discrimination and even racism from Republican politicians. It foreshadows a combative process of the appointment of the Judge. 
Doug Jones Has An Admirable Track Record And Is Well Thought Of By Both Political Parties
While Jones has less Senate experience than other guides chosen to escort nominees through the fundamentals of the process, he has an admirable civil rights record. He was instrumental in prosecuting two Klansmen who bombed a church in Birmingham, killing four girls.
Democrat Senator Ron Wyden (Oregon) said that Doug Jones was accepted on either side of the political divide and was somebody familiar with the moment. Republican strategist Steve Schmidt, who was behind the nominations of Justice Alito and Chief Justice Roberts Jr. said that the person in charge of guiding nominees had traditionally had the multiple responsibilities of stroking the egos of senators, not rubbing them the wrong way, and keeping the nominees composed in the face of sustained attacks from the opposition camp.
Doug Jones will have to prepare a game plan for each of the Senators that the nominee will face, brief them on the interests of each Senator, and prepare them for the questions that might be thrown their way.