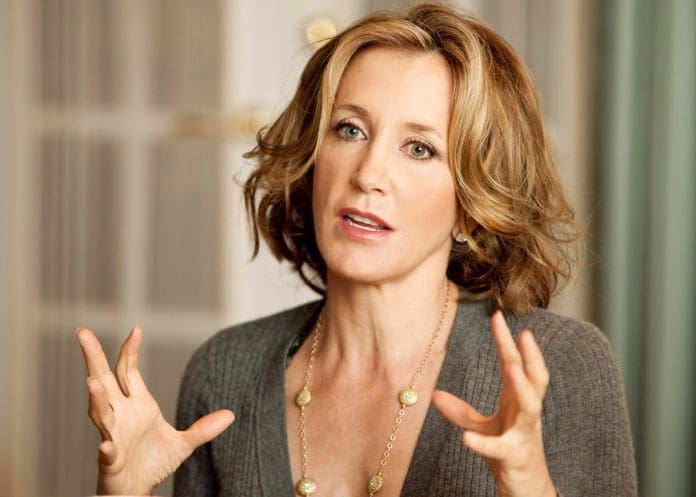 After all the chaos with her daughter and the law enforcement Felicity Huffman, is coming back to the screen. She will appear on ABC network's two famous shows. It was a shameful act, and along with her everyone is ready to put those behind and move forward with their lives. She has faced her karma.
The New Lawyer Felicity Huffman
After the college admission scandal, Felicity Huffman, this year would be the first time she can be seen on screen. To make her daughter's career, she ruined her own. She has served prison time, and in the community for 230 hours. Her first appearance on tv would be on the 6th of march, on an episode of Good Doctor, where she can be seen presenting Dr.Shaun Murphy as his attorney Janet Stewart. That too would be for a very short period of time, soon Dr, Murphy will replace her.
Felicity Huffman will soon be appearing on Good Lawyer too, on the pilot. Things turned out well for her after the mess she got herself into. She manipulated the admission consultant to change her daughter's SAT test. She was sentenced to 14 days in prison and was under supervision after her release for a year.
Felicity Huffman's husband William H.Macy wasn't charged with anything. In spite of her legal charges against him, she carried on with projects Ava DuVernay's miniseries When They See us, which too released in 2019. Netflix's Otherhood was also launched in July 2019.
In November 2020 Felicity Huffman appeared on Sacramento River Cats Project, as a comedy show. The Emmy winner is excited to be back on screen full-time as an actress.