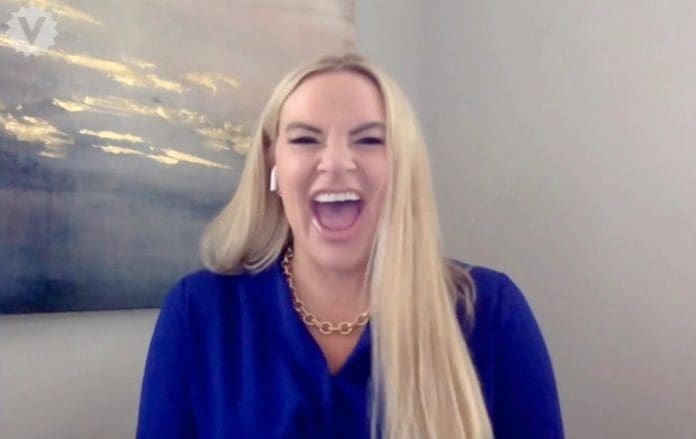 As speculations arise around Real Housewives of Salt Lake City's Heather Gay and her black eye, finale contestant Angie Katsenevas shares her doubts saying 'it might just be a passionate night gone wrong' implementing Jen Shah might have done this to her.
Heather Gay finally admits that her 'oh so dear' best friend was involved in the fraud case of telemarketing from the beginning.
Author of Bad Mormon and lead actress Lisa Barlow don't hold back any words after the event of Jen Shah hit the news. Lisa says Heather was 'Engulfed with grief' just two days after arriving back from New York, both Meredith Marks and she were seen there supporting Jen with her case. Heather shares she's in anguish by the given situation and the victims, the circumstances which led to her friend being taken away from her kid for almost a decade. Lisa added while holding back tears that all she can think about is Jen's plea as she regretted not being able to be there for her son's marriage.
Heather Gay Shares Her Theory On Mr.Shah
The 49-hitting actress Jen Shah was detained in March of 2021 against charges of fraud telemarketing schemes. After maintaining her act for months she was finally proven guilty in July of 2022. Her sentence was announced on 6th January in Texas for 6½ years, which she's supposed to submit by 17th Feb. Heather concludes the point that she testified for being innocent up until this moment and changed her story as things went sideways just proves the allegations more.
Heather Gay also shares her theory with Lisa about speculations surrounding Coach Sharrieff, Jen's Husband. She exclaims how it's impossible for him not to know about this with all the witnesses and statements going around. She resembles the incident with a smoking gun which couldn't have been avoided. She added if her husband knew about this beforehand it's not too far-fetched that he might also be a part of it.