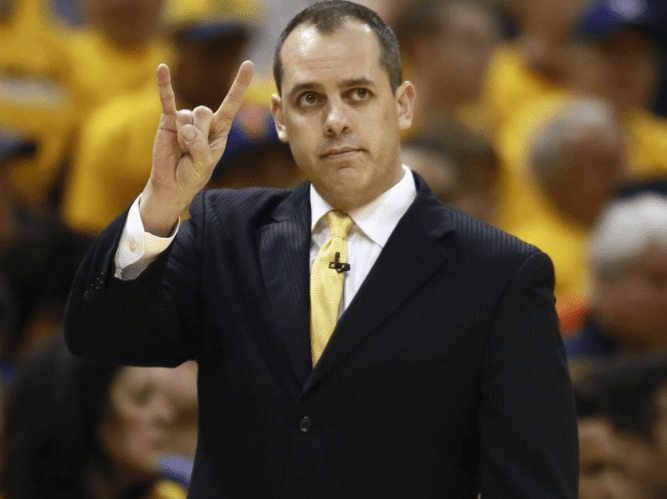 The Los Angeles Lakers fired Frank Vogel on Monday, choosing their title-winning head coach to take the fall for one of the most disappointing seasons in NBA history.
Vogel was under contract through the next season, but almost nothing has gone right over the past two seasons for the rosters assembled by vice president of basketball operations and general manager Rob Pelinka and coached by Vogel, who went 127-98 in his three seasons running the club.
Pelinka declined to elaborate Monday on why he and owner Jeanie Buss felt Vogel needed to be fired.
Pelinka's Statements About The Firing Of Frank Vogel
"Today is not going to be a day of finger-pointing and unwinding all the specific reasons," Pelinka said. "We just felt organizational, at the highest level, it was time for a new voice. … That's not to say anything against the incredible accomplishments that Frank Vogel has had. He was a great coach here, and he's going to go on to be a great coach somewhere else."
Pelinka doesn't plan to replace Vogel immediately, and he said he hasn't even assembled a list of potential candidates. The GM said it "would be great" to have a coach in place before the draft in June, but that the Lakers' search will be "thorough and methodical."
The Lakers have not dismissed any of Frank Vogel's coaching staff at this time, league sources told ESPN's Dave McMenamin.
The Lakers finished the 2021-22 season with a 33-49 record, failing to qualify for the play-in tournament.