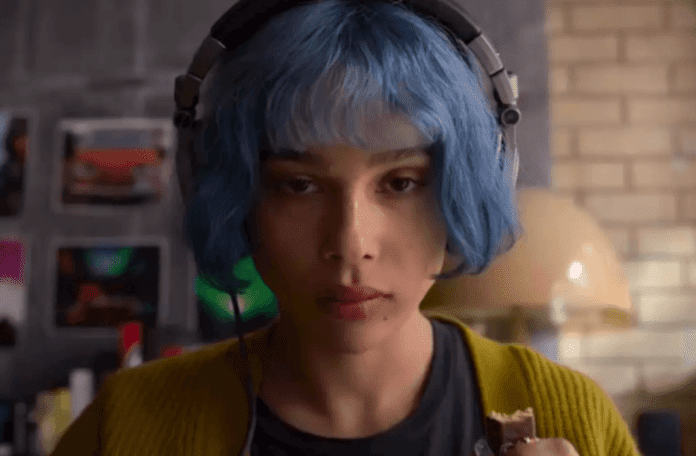 Steven Soderbergh, the director of films like Contagion and Erin Brockovich has come up with a tech-age thriller, Kimi. The movie stars Zoe Kravitz as Angela Childs, an agoraphobic voice stream interpreter with a rave blue bob hairstyle.
It has shades of Her as it involves a Siri-like personal voice assistant named Kimi that listens and records every moment of its owner's life. As the waifish millennial, Angela overhears a murder being committed on one of her recording analyses, she informs her boss but is brushed off.
The trailer of Kimi has a creepy feel to it as it depicts montages of Childs being abducted and then escaping. The footage is overlaid with Billie Eilish's Bury a Friend, and also the monotone as she repeats, 'I am here.'
Kravitz Has Starred In Other Thrillers Before Kimi
The movie is not Zoe Kravitz's first foray into the world of thrillers. Back in 2017, she has starred in Gemini alongside Lola Kirke. She was also Bonnie, the free-spirited girl in Big Little Lies.
Kimi also stars Byron Bowers, Rita Wilson, Erika Christensen, and Jaime Camil.
Steven Soderberg's latest, the nimble but sinister corporate thriller Kimi is set in the cyber age. It shows that at times less can give us more.
A large part of the movie is set inside a renovated spacious industrial loft in Seattle. Angela Childs works at The Amygdala Corporation, the marketers of Kimi, a Siri-like product.
The movie is the human interface behind the faceless nature of the tech giants. They don't run merely on algorithms. Angela worked at Facebook and now has the job of listening to the commands that the device receives, and tuning the app accordingly.
Angela stumbles upon disturbing footage that suggests a crime, even a murder. She, at last, moves out of her apartment to report her discovery with the authorities.
The novelty of Kimi lies in the foreboding ingenuity in Soderbergh's work and the refreshing nature of a modestly budgeted movie.