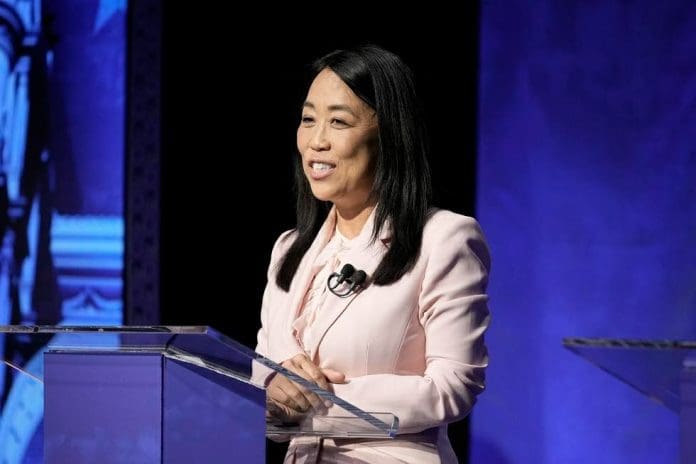 Helen Gym has no intention to have her Philadelphia mayoral campaign story be the national progressive's referendum. However, for a lot of supporters and allies, both in her city as well as on the national level, the dynamism and activism over multiple decades are making the idea extremely welcome.
Helen Gym And Her Political Achievements
More recently, 55-year-old Helen Gym has ground out quite a few successful legislation during her time as a member of the city council. Now, the Korean immigrants' daughter is becoming a perfect candidate for leading Philadelphia. Her success can also be a highlight of the strategic reset as well as the recent local-level accomplishments of the movement.
On May 16th, should Helen Gym win the Democratic Primary, it will be the first step to becoming the 100th mayor of the city. The Primaries, meanwhile, now involve only 9 candidates from the original 12. If Helen Gym becomes the mayor she will be the first Asian American as well as a woman to be in that seat. For many leftists, it will be nothing less than a pleasant surprise who are suffering quite a few disappointments recently.
Boston elected Michelle Qu and Los Angeles elected Karen Bass – two examples of progressive champions that have been put in charge of huge cities in America. More recently, Chicago elected Brandon Johnson – a shocker given the comparative lack of political identity of the candidate. The local race focus by the left is a movement that is in line with what Senator Bernie Sanders had begun in 2016 during his presidential campaign. At present, the focus is more uniform and attempts to remake the Democrats from its lowest rungs.