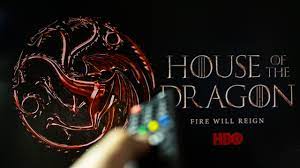 Being the prequel series of the fan favorite Game Of Thrones, House of Dragons has already created more hype than any original show. The show was renewed for another season even before the second episode of it even aired. It was the kind of hit that HBO or the show's makers would have wanted.
After an unexpected downfall of Game of Thrones (don't attack us, even most of the fan base says this) after season 7, many of the show's flagbearers wanted something like this to revive the show properly. House of Dragons has delivered everything the fans have wanted for so long.
So, we know that season 2 will likely premiere in at least one year and will have an additional 10 episodes. Following is what we currently know regarding season 2 of House of Dragons, according to a recent conversation with the producer, Ryan Condal, without going into specific Fire and Blood novel spoilers:
Things We Know About The House Of Dragons So Far:
Condal claims that the first season's story was purposefully drawn out so that we could become engaged with the individuals and get to understand them. Given all of the time jumps, Condal said that he'd argue that the program seemed like it progressed too quickly, but he'll get off topic. We'll get to the show, explains Condal.
Condal also predicts that the second season of the drama will take viewers back to the beginning of its sequel, Game of Thrones, a series that many considered to be the biggest success of the franchise so far. He said that the TV show would hit the rhythmic patterns people had come to anticipate from the intermediate run of GoT, but it will have been deserved, and audiences would believe the tragic events because they had put effort into creating it.