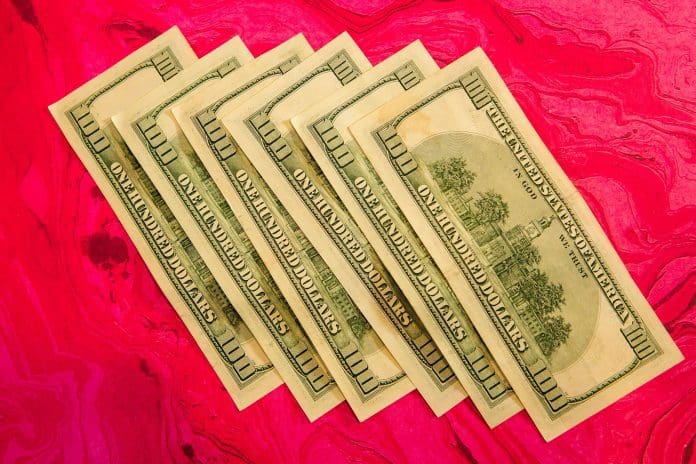 Residents in several states are set to receive an unexpected holiday stimulus check in the festive season from their state administration. While most states who have sent out inflation relief payments to residents have completed the process by the third quarter of 2022, a few states have scheduled their payments to coincide with the festive season in the last quarter.
While the bulk of the payments of these states is expected to be processed by the end of 2022, a small percentage of the payments are expected to drag on into the second week of January 2023.
Over half the states have completed their stimulus check distribution process in 2022. While the states have kept their stimulus check amount to the bare amount for obvious reasons, it has meant much to residents assailed by the relentless rise in prices that will continue into 2023.
A full year of sustained inflation at record rates that have stayed above the 8% mark, even crossing the 9% mark to reach 9.1% in June, has ensured that people are desperate to match their wages with expenses.
Despite a rise in wages after the pandemic, most workers have experienced negative growth in wages due to inflation that has beaten a four-decade-old record. the last time inflation reached such high figures was over four decades ago in November 1981.
The inflation relief payments have brought temporary relief for residents, especially as the prices of gasoline had added substantially to household monthly expenditure, especially for workers who have to commute long distances to work. It has proved to be a ready source of extra support for families dealing with high inflation and other economic hardships that have continued well after the peak period of the pandemic has ended.
States such as New Mexico and Maine have provided relief to residents in the first two quarters of the year though New Mexico has paid the amount in three installments spread over 4 months.
But a few states have timed their tax rebates and other inflation relief measures at the end of the year and the payments are expected to spill over into January 2023. This has been a bonus of sorts for residents who have been able to tide over their festival expenses at the end of the year.
The California Middle-Class Tax Stimulus Check To Continue Into January
For residents of California, the stimulus check payments from the state administration are nothing new. They have received two rounds of stimulus checks as pandemic relief payments, the Golden State I and II. But the latest round of stimulus checks, the third, was initially proposed as a gas relief debit card for residents with vehicles registered in California.
Each resident was to get a debit card worth $400 for each vehicle registered in the Golden State. households were eligible for a maximum of two cards per family, thus bringing in a maximum amount of $800 through two debit cards.
But state Democratic Party legislators prevailed upon Governor Gavin Newsom to change his plans and stick to a regular stimulus check as an inflation relief payment.
The present proposal being implemented was signed by the Governor in June 2022 and envisaged a payment between $200 and $1,050 for state income tax filers with a 2020 California state Adjusted Gross Income of $75,000 or less and married couples with an AGI for 2020 below $150,000.
People who received either of the first two rounds of stimulus checks through direct bank transfer to their accounts received the Middle-Class Tax Rebate through the same route. For people who filed their income tax returns online, the payments also came in through direct transfers to their bank accounts.
Residents who filed offline through the paper route will receive their stimulus checks through debit cards that were mailed in December. Residents should expect their payments by the end of December.
Residents who are scheduled to receive their debit cards because they changed their bank or bank account after they filed their 2020 California state income tax returns will receive their debit cards in the first two weeks of January 2023. The details of the California Middle-Class Tax Rebate are given in the California State Tax Guide.
The Colorado state stimulus check is different from other state stimulus checks issued by states in 2022. While direct payments to residents in other states are a relief against rising prices.
The Colorado Taxpayer's Bill of Rights (TABOR) was possible through an amendment that requires the state government to refund excess revenues collected by the state.
The Colorado Cash Back refunds were expected to be $400 per filer, but the strong economic performance of Colorado in 2021 allowed the state administration to boost the TABOR payments to $750 for individuals and double that amount for married couples filing jointly.
While a majority of states have put income limitations and various other restrictions on residents who can receive stimulus checks, the Colorado TABOR payments do not have any strings attached. There is also no requirement for filers to declare any dependent to qualify for the Colorado Cash Back payments.
The only criteria for receiving the payments are that the filer must be 18 years and above as on December 31, 2021. Should be a resident of Colorado for all of the financial year, which is 2021. They must also file their state tax return for 2021 or should have applied for a PTC Rebate ( property tax, rent, and heat credit rebate).
Taxpayers who have filed their 2021 Colorado state income tax return but migrated from the state in 2022 are still eligible for the payments.
Residents who do not owe taxes or who are claimed by other filers will still receive a stimulus check as long as they filed their 2021 Colorado state income tax returns.
The reason for the variance is that the TABOR payments are sales tax refunds and not income tax refunds, explained a revenue department official.
While the direct payments have been approved only for the 2021-22 fiscal year, taxpayers can expect to receive their TABOR payments even in the immediate future as the strong economy of Colorado will ensure a budget surplus for at least three more fiscal years.