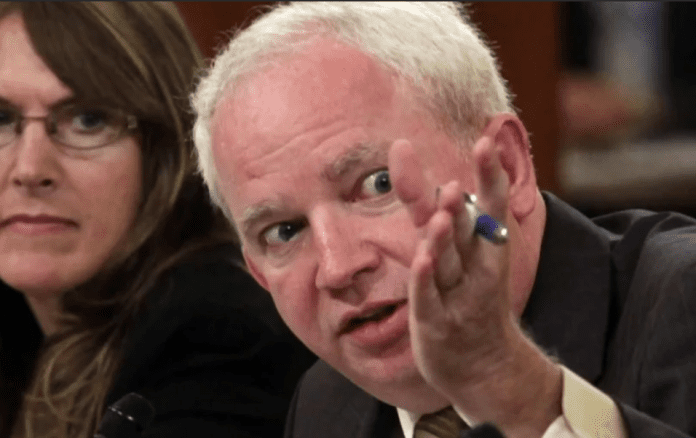 The house committee appointed to investigate the January 6 insurrection has decided to subpoena advocate John Eastman next. The conservative lawyer was the legal brain behind the insurrection and convinced Vice Pence, the former VP to re-elect Trump as the president.
John Eastman had convinced Donald Trump and his cohorts that it was okay to overturn the results of the Presidential election and overthrow 'a tyrant' as Republican representative Marjorie Taylor Greene put it in an interview.
An aide has noted that John Eastman could have avoided the subpoena if he had voluntarily chosen to work together with the inquiry.  Panel member Re. Jamie Raskin (D-Maryland) said that the inquiry committee would determine the extent to which they organized efforts to convince the vice president to move ahead leading to the insurrection.
Detailed 2-Page Memo Prepared By John Eastman To Retain Trump
John Eastman had prepared a 2-page memo outlining the scheme to persuade John Pence that it was feasible to overthrow the election results by subverting the constitution after the counting results were declared by the Electoral College.
This incriminating memo fell into the hands of Robert Costa and Bob Woodward of The Washington Post.
Under the scheme outlined in detail by John Eastman, the Vice President would have affirmed Donald Trump as the President. This would have been possible if the result of 7 states were declared non-admissible and Trump would have ended up with a majority of 232 to 222 votes.
The memo by John Eastman further proposed that Pence declare that none of the candidates had reached the figure of 270 Electoral College votes. This would help stymie protests from the Democrats.
This situation could help the House of Representatives decide the election. As each state has one vote, the Republicans could declare Trump as the president as they controlled 26 of the states.
This plan was hatched in the presence of Trump as he tried to convince Pence that the VP had the necessary authority and support to stop Joe Biden from being certified as the next President.
5 former Trump administrative staff members have cooperated with the committee in this context and some have made a valuable contribution to the investigation.