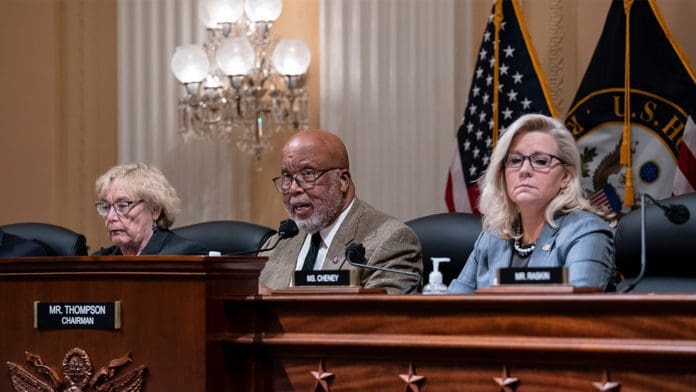 The January 6 Committee investigating the riots at the Capitol has demanded testimonial evidence from the House minority leader and Republican Rep Kevin McCarthy, and four other colleagues. McCarthy has snubbed a voluntary dialogue about his role in the events leading up to, and during, the Capitol riots.
The January 6 Committee subpoenas mark a substantial escalation, delving deeper into the role played by senior Republicans starting right from the then President, Donald Trump, in overturning the results of the 2020 Presidential elections.
The move by the panel was an unprecedented one in the history of investigations by Congress. This is the first time that a committee was targeting sitting representatives for refusing to join forces in an investigation into a major unparalleled attack on one of the pillars of American democracy. And one of the persons subpoenaed was a top leader of the party.
It strengthens the conviction among the January 6 Committee and the people in general that the section of Republicans who were loyal to the disgraced former president had information that Trump led the attack on the institution, and his cohorts had prior information about his actions and intentions.
It is becoming increasingly apparent to the January 6 Committee that they were actively involved in the attempts to sabotage the election results.
All 5 Subpoenaed By The January 6 Committee Actively Involved In Capitol Attack
McCarthy had confined to fellow party leaders that Trump had partially conceded to his role in the attack, saying he bore partial responsibility for the riots.
The subpoenas have also gone out to 4 other GOP leaders who played a central role in the attacks and the attempts to overturn the election results.
While Pennsylvania Rep Scott Perry coordinated plans to supplant the then-attorney general for resisting claims of voting fraud, Ohio Rep Jim Jordan was part of the conspiracy to overturn the rest of the elections.
Alabama Rep Mo Brooks was the chief instigator of the efforts by the GOP to file a formal challenge to the electoral vote count in the states where the difference was marginal. He admitted that Trump had pressured him to help him get back the presidency.
Arizona Rep Andy Biggs had tried to coax legislators in his state to join the efforts by Trump to overturn the results.
All 5 refused to voluntarily appear before the January 6 Committee and elaborate on their part in the election fraud, the riots, and subsequent attempts to vilify the January 6 Committee after the issue of the subpoenas.