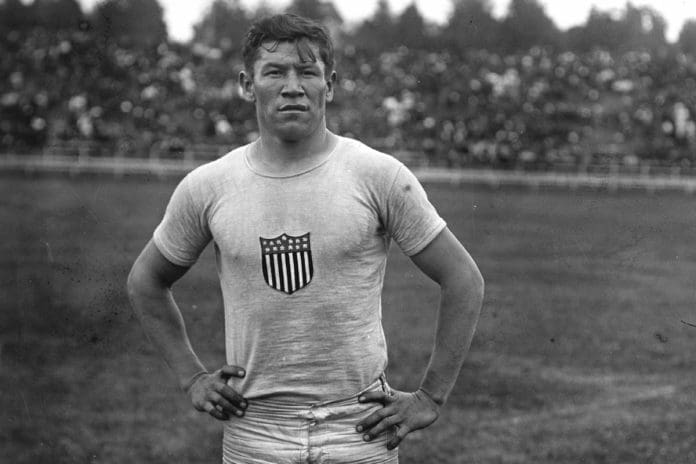 Jim Thorpe has finally been reinstated as the sole winner of both the pentathlon and the Decathlon events at the Stockholm Olympic Games in 1912. It took 110 years for the Olympics committee to reverse a decision for one of the world's greatest athletes after he was found to have violated game rules after his win.
The International Olympic Committee announced that they have finally decided to come clean. Jim Thorpe had played minor league baseball and had been paid for it, a violation of the amateurism rules that governed the Olympics till the 1990s.
Jim Thorpe's Exclusion In An Era Of Sports Millionaires Was Unfair
With athletes now assured of millions for winning medals in the Olympics, it seemed unfair that the rule remained in place for Jim Thorpe, who was declared the greatest athlete ever by many experts. He was voted the Athlete of the Half Century by the Associated Press in a 1950 poll.
His medals were taken away in what was then described as the first major international sports scandal. The IOA returned the medals to Thorpe's family in 1982, 29 years after his death. But it did not set the records straight. He was always referred to as a co-champ in the record books.
A petition by Bright Path Strong a couple of years ago campaigned for declaring Jim Thorpe as the outright winner in the two events in 1912. Thanks to their sustained efforts, the IOC relented and finally set right an injustice perpetrated 110 years ago.
Thomas Bach, the IOC President, said that the reinstatement of Jim Thorpe was possible thanks to the engagement of Bright Path Strong. The records will also be amended by World Athletics, the track and field events governing body.
Bright Path (Wa-Tho-Huk) was the native name of Jim Thorpe, and the organization was created to share and amplify authentic Native American voices and stories from the past and also the present.