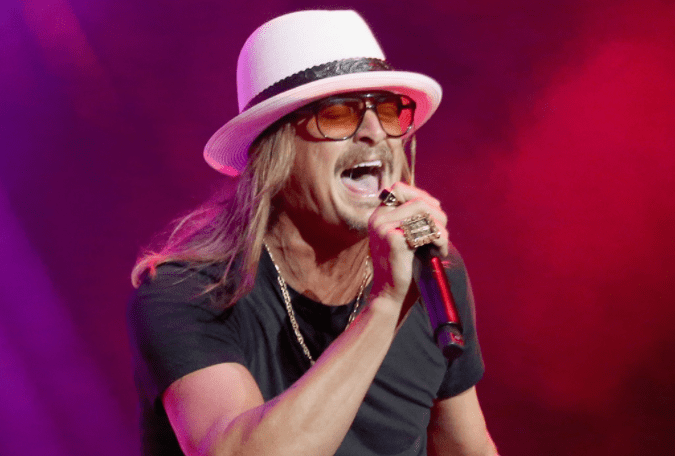 Kid Rock went a little wild with his latest music video release. In the single Don't Tell Me How To Live, he has interesting imagery to present. He compares himself to Brad Pitt among other celebrities in the wild video.
The song features Monster Truck and is filled with wild lyrics and scenes. Kid can be seen astride a rocket, shaped like a penis, and also a giant middle finger. There is also a pile of television screens depicting the news. The singer is also seen erratically rapping inside churches.
Other than Brad Pitt, Kid Rock also likens himself to other legendary screen figures such as James Dean and Bruce Springsteen. His lyrics contain a line where he says that he is more like Pitt.
The singer of All Summer Long also admits that he is a bit less handsome than Brad Pitt, 57. He adds that he sings more than the superstar.  Pitt has not reacted to the album.
Kid yells a few derogatory terms when he says that the next generation will be a nation filled with Pu**ies.
Kid Rock Trolled For The Comparison With Brad Pitt
Fans trolled Kid Rock, who also happens to be the former husband of actress Pamela Anderson. One user uploaded a picture of the midsection of Kid Rock and Brad Pitt and laughed off his attempt to equate himself with the famous actor.
One user said that there are some men whom others should not equate themselves to, including JFK, Gandhi, Einstein, John Lennon, Michael Jordan, and Pitt. She advised others to just let go of the urge.
Another user said that Kid Rock had drugged himself so high that he had begun comparing himself to someone as famous as Brad Pitt. A user trashed Kid Rock's music by saying that his music was fit for the toilet.