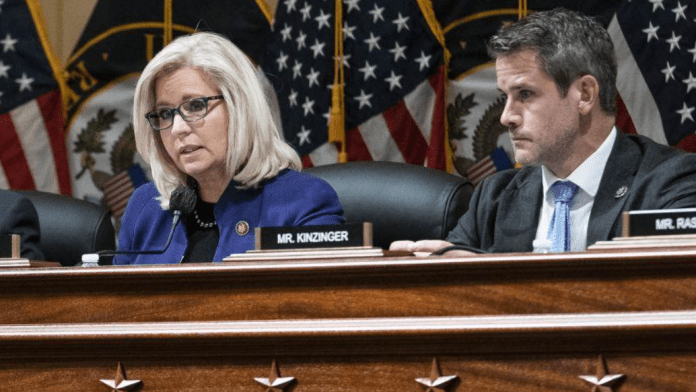 The words that led to a GOP firestorm within were not even part of the early draft resolution to censure Adam Kinzinger and Liz Cheney, the two Republican House representatives inside the January 6 select committee. This was revealed by a person part of the drafting process. He said that they were added later to the edited version of the document at the meeting of the National Committee.
It signaled a deep split within and indicated a GOP firestorm. Many Republicans say they were out of their lane as they rushed to douse the GOP firestorm. Many leaders tried to clarify that language was never meant to apply to the Capitol rioters who were engaged in the violent storming instigated by Donald Trump.
GOP Firestorm Indicated A Deep Split Within The Party
McConnell termed the Capitol events on January 6 a violent insurrection to prevent the peaceful transfer of power after a legitimately certified election from one administration to the next.
He also expressed frustration with the Republican National Committee's move to censure two GOP House members, saying that it was not the RNC's job.
Despite creating a GOP firestorm, the censure is the latest and the most forceful assertion by the Republicans that it was a normal turn of events. They have tried to minimize the events and supported Trump's attempts to invalidate the 2020 election results.
A person who was part of the process said that the words 'legal' and 'nonviolent,' that was added initially, were ultimately swamped by 'legitimate.'
The GOP firestorm also centered on attempts to expel Kinzinger and Cheney from the GOP. By objection from congressional Republicans and some Committee members watered down those efforts.
Fearing further GOP firestorm, the committee never circulated the original resolution draft among the 168 members who were part of the voting process. only copies of the final draft were mailed.
Despite the GOP firestorm, Trump called Chairperson McDaniel and praised the censure of Kinzinger and Cheney, a position also echoed by Kevin McCarthy, the minority House leader.