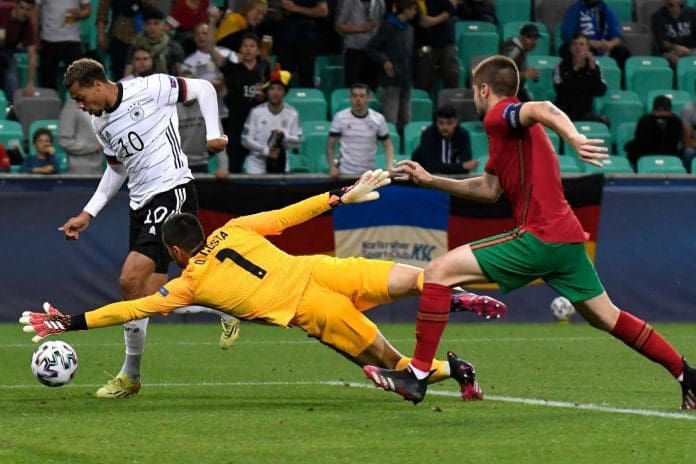 Cristiano Ronaldo just become the most capped international footballer with 197 appearances for Portugal in the international stage. Portugal won over Liechtenstein as Ronaldo scored a brace in his milestone appearance with the country. Winning this games means they will be a step closer to qualify for the next Euros.
Cristiano Ronaldo converted a penalty in the 59th minute of the match to take his team's score up to 3-0 against Lichtenstein. Then the national team got a free kick at the edge of the box from where Cristiano again put the ball in the back of the net.
After the match, this Portugal star went to Instagram where he said that it feels good to be back with the national team again and in the home stadium. He said that he also feels proud to become the most capped player in the world of football.
Portugal Wins Over Lichtenstein
Joao Cancelo scored the first goal for his nation when the ball landed on his feet from a corner. He took a sumptuous strike that landed in goal from the edge of the box. However, Lichtenstein kept on defending with all they had to keep the Portugal's firepower at bay. However, then Bernardo Silva got a chance in the second half and converted the score into 2-0. Since then, it has been a Cristiano Ronaldo show all over.
The Al-Nassr player scored a penalty after Cancelo was fouled in the box, and then four minutes later he scored a banger of a free kick to send the ball to the back of the net. However, the captain of Portugal was subbed off after 78 minutes before getting a hattrick, which did not looked very hard as long as the player was on the pitch for Portugal.