As coronavirus runs uncontrolled through Iran's overstuffed and broken down detainment facilities, the troubled system this week declared that it had liberated exactly 85,000 prisoners in a desperate mission to take a few to get back some composure on the spiraling circumstance.
As indicated by Gholamhossein Esmaili, a spokesperson for Iran's legal executive, at any rate, half of those related are classified as  "security-related prisoners."
The phenomenal move comes days after the United Nations extraordinary rapporteur on human rights in the nation mentioned the legislature – at any rate briefly – free all political detainees from the profoundly invaded penitentiaries.
It is normal that those liberated should return, yet specialists have yet to declare a date.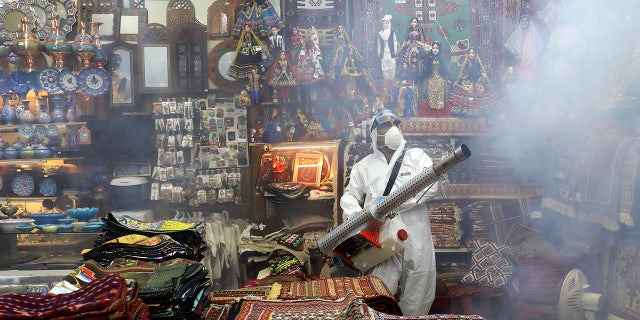 In any case, for those still caught inside, it's past the stuff of bad dreams. One detainee, a youthful male by the name of Meqdad, who shared only a first name inspired by a paranoid fear of retaliation, has been held at Tehran's infamous Evin jail for a while. He said in a call over the end of the week acquired by Fox News that not a solitary person in the office has all the earmarks of being sound.
"The situation here is that really we're all ill, we are all having dry cough. We have a fever. There is no test kit for coronavirus or any test kits available. All we can do is try to reach the clinic by pushing and shoving," he said. "And once there, the guards tell us there is no doctor or that the doctor is not coming, return to your ward or we will use force. If by chance, we happen to find a doctor, all they do is to aim their digital thermometer at us, without even approaching us."
Meqdad said a number of inmates who contracted coronavirus were transferred to Masih Daneshvari Hospital and simply never came back.
"Hygienic conditions here are awful. Prisoners who are imprisoned for embezzlement or financial fraud have money. They can afford to buy disinfectants for themselves from outside the prison, but others and we, without that kind of money, cannot even buy alcohol to clean our hands; we do not have detergents to wash our hands with," he lamented. "Prisoners are obliged to procure such products from outside the prison at their own expense, so only those who have money can do so. Those with no money simply have no means."