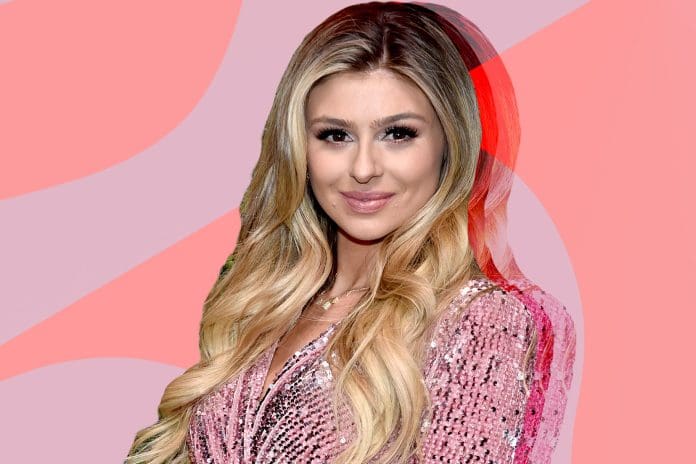 After the divorce, Raquel Leviss has gone out of her mind. She always had the tendency to hit on friends' boyfriends'.Tom Schwartz's ex-wife Katie Maloney previously gave heads to everyone. She used a sarcastic tone but her concern is real. She asked everyone to hide their boyfriends. Just two weeks ago her affair with Tom Sandoval was exposed. Sandoval's ex Ariana Madix caught them red-handed.
Raquel Leviss Has Forgotten Her Boundaries
Leviss never had boundaries or self-control when it comes to men. She could jump on any man she finds attractive. It never mattered to her even if it was her friend's boyfriend. Raquel Leviss and Tom Sandoval have been in this secret affair for the last six months. Tom Sandoval had a relationship with Ariana Madix for the past nine years. None of the ladies trusts Raquel Leviss after too many drinks. Her sloppiness is unacceptable to everyone.
Even after Katie Maloney's divorce from Tom Schwartz, Leviss wanted to date him. Even she asked him to make out with her. Lala Kent warned her about dating Tom Schwartz. If she did there would be consequences. There could be bodies laying around.
Katie Maloney noticed a pattern in Leviss, how she was only attracted to her friends' men. A woman who lacks boundaries and self-respect. She hasn't apologized to Ariana Madix. She has proved to be a worse person than anyone possibly could have. She has no remorse whatsoever. Ariana was there with Raquel Leviss when she went through a divorce with James Kennedy. After the affair was exposed to the media James Kennedy showed utter disgust to his ex-wife Raquel Leviss.